SHOW INFORMATION
Digital Badges
This year, for your safety and convenience, we are introducing digital badges which can be viewed on your mobile phone. This means we can remove the self-service registration desks at the show and keep you as safe and contact-free as possible.
It also means you are able to access a wealth of information about the show, exhibitors, floorplans, features, media publications and more at the click of a button on your phone.
(Please note: your badge can only be viewed on your mobile phone)
Please note: you will not be able to print your badge at the show as we will be a purely digital and contact-free exhibition.
Visitor Portal & QR Codes
With so much to see during the exhibition, make sure you plan your visit with the use of the FESPA 2021 Visitor Portal. Here you can view the exhibitor line-up, floorplans and information on show features.
You will also notice the presence of QR codes throughout the exhibition, in the place of printed materials. Simply scan a QR code using the camera on your mobile device, and you will be able to access this information all in one place.
When you visit an exhibitors stand, simply scan their QR code and you will instantly have access to their company information within your visitor portal, saved on your device.
Getting to the Netherlands
We know the rules for travel at the moment can seem complicated. That's why we've put together all the information you need to know here. Whether you are travelling from within/outside the EU, have been vaccinated or not you can find all the information you need in one place.
Entering the Venue
At FESPA, our priority is providing a safe space for you to do business in. If you are not fully vaccinated you will need to complete a supervised COVID test before you enter the venue at Entrance H. You will then need to complete a COVID-19 Health Check (at Entrance D), where you will need to show proof that you are fully vaccinated or proof of your negative test. You will then be given a coloured wristband to prove that you have passed the COVID controls, which will allow you to move freely around the venue on that day. Then, head over to Entrance K to access the exhibitions.
COVID-19 Guidelines
We at FESPA take the safety of our exhibitors, visitors and staff very seriously. We are working very closely with the RAI in Amsterdam to ensure that we provide a safe, secure and successful event for all involved. Check out the COVID-19 safety guidelines that will be in place at the exhibition here.
Cash Free Exhibition
This year FESPA has made the decision to operate a cashless exhibition. This means all payments must be made via credit card, debit card or contactless payments on mobile devices. If you are registering onsite you will need to pay via one of the payment methods listed. Cash payment will not be available.
ADMISSION
2021 ENTRANCE FEES
Visitor Badge: €80.00*
Promo Code Price: €50.00*
*Tickets are non-refundable and non-transferable. Tickets will not provide free public transport.
---
IMPORTANT NOTICE: Global Print Expo 2021 will not permit any persons under the age of 16 into the exhibition as there will be live machinery in operation. Identification will be required where deemed necessary.
---
PROMOTIONAL CODES
To receive a €30 discount to Global Print Expo, simply find and use one of our promotional codes which can be found across all marketing collateral, including: social media, postal mailing, emails and FESPA.com articles.
ALL promotional codes will begin with 4 letters followed by 3 or 4 numbers i.e. FESP707. Please note, this code is not active.
GETTING AROUND THE VENUE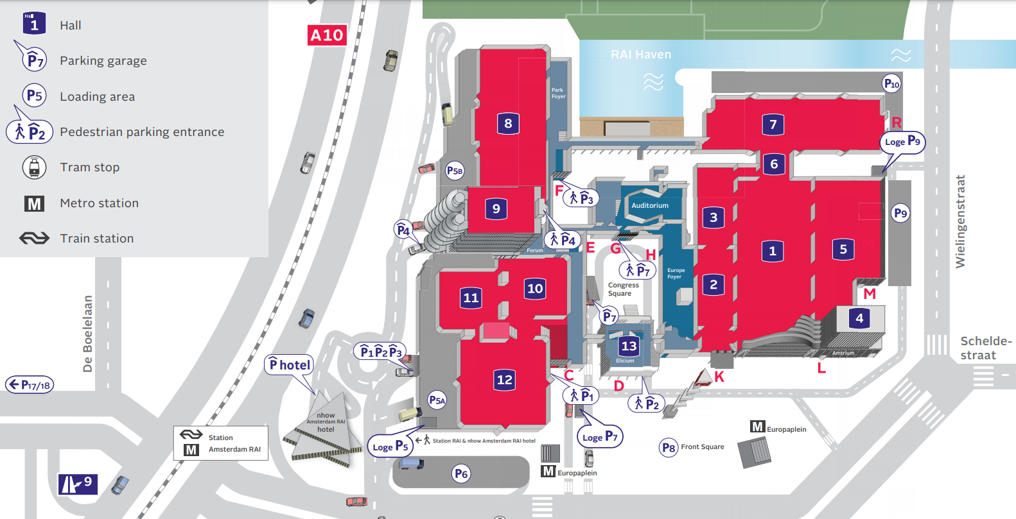 Step One | Entrance H

If you are not vaccinated, you will first need to head to Entrance H to complete a free of charge COVID test to access the venue. This is also where you can access testing for travel purposes. However, this is a paid for service.
Step Two | Entrance D

Once you have completed your COVID test, or if you are fully vaccinated you can proceed to Entrance D where you will need to complete a COVID health check. You will be asked for proof of your vaccination status.
Step Three | Entrance K

You can then head over to Entrance K and access FESPA Global Print Expo, co-located with European Sign Expo. Make sure you have your digital badge ready!