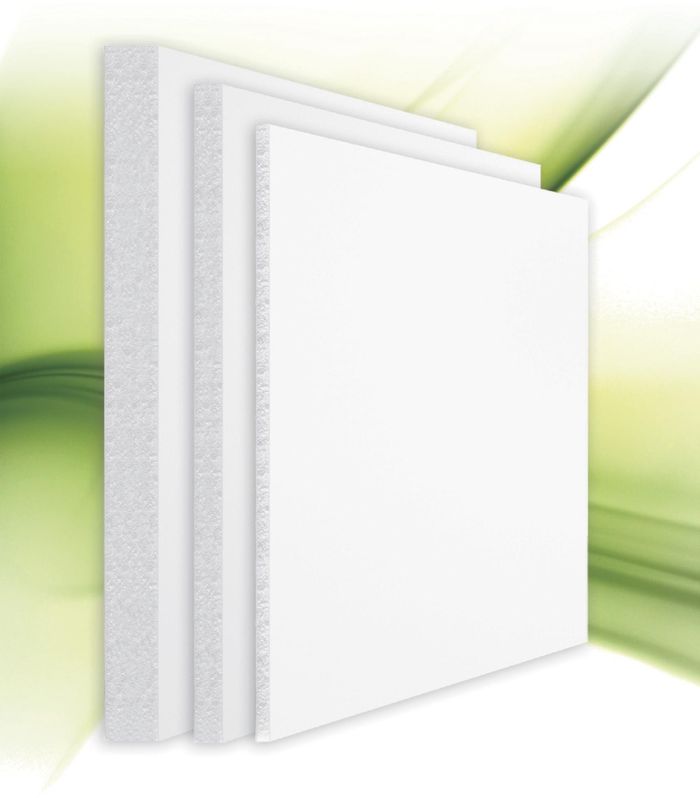 SMART-X® is a distinctive lightweight foamboard for demanding visual communication applications.
This extremely lightweight, all-plastic board with weather and UV-resistant cover layers in impact-resistant solid polystyrene (HIPS) and a core of foamed polystyrene is completely insensitive to moisture. These properties mean that it is a lightweight material which can be used in outdoor applications for a period of up to two years without significant colour change. SMART-X® is also an optimal substrate for direct digital printing due to its smooth surface structure and availability in large formats (up to 2 metres wide).
In addition, SMART-X® is a mono-material composite made from polystyrene and is therefore 100% recyclable.