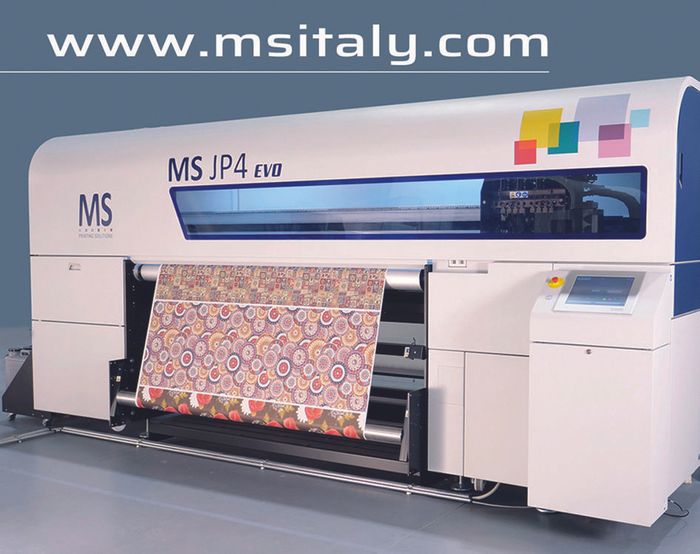 JP4 EVO machines are designed to print on both paper and fabric, non-elastic ones too. They are the right choice to whom want to enter in the Industrial Digital Textile Printing Market by relatively moderate investments without compromise printing speed performance.
JP4 EVO are compact and functional optimizing the space and the resources used in the manufacturing process; thereby freeing up capitals for new investments generating more profits.

The 8 printheads installed on offer an higher density of drops in the drawing's area at equal passes, enabling the top printing-speed performance.