Discover a world of solutions for your projects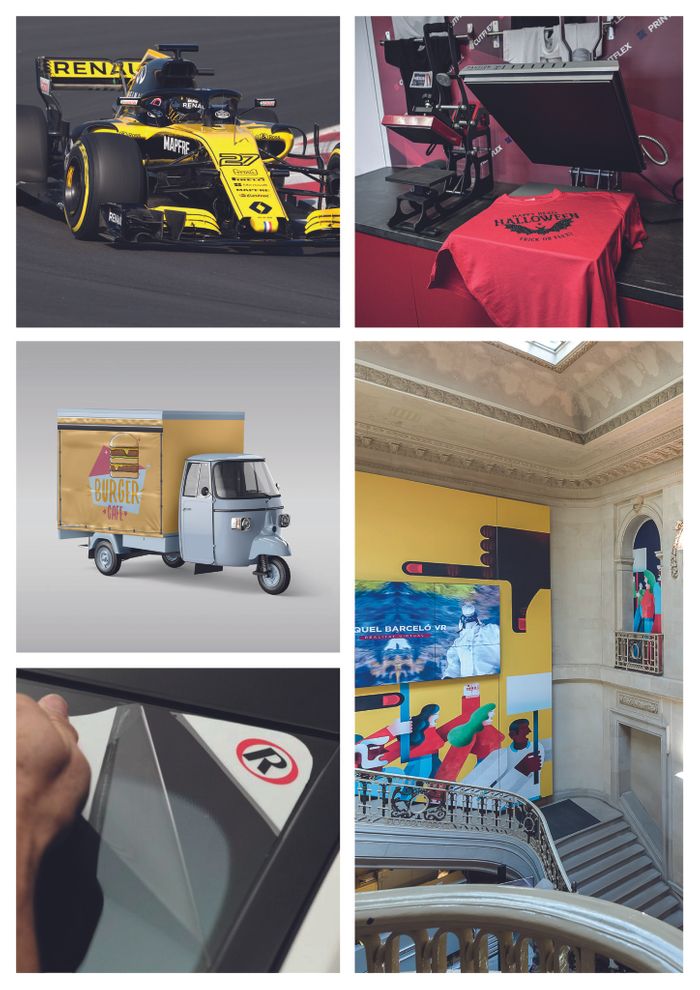 Without a doubt FESPA Global Print Expo is the largest trade fair in Europe for screen printing, textile printing and digital printing in large format.
For HEXIS this new edition, held in Madrid from 24 to 27 March, represents a great showcase to show its latest innovations.
It is the perfect occasion to present a world of possibilities that serve as inspiration to all those professionals who wish to achieve success in their various design, signage, decoration, interior design, industrial and textile projects.
HEXIS will be exhibiting at its stand 5-B40 its wide range of products for vehicle wrapping, both the printable film for ultra-easy application THE190EVO and the SKINTAC wrapping films HX45000, HX30000 and HX20000, which offer a wide variety of colours.
At the same time, the firm will complete its offer by showing other solutions for the car, including the "TRUCK BANNER" films, the tinting of windows and the news about paint protection films, especially BODYFENCE.
It is worth mentioning the imminent commercialization of the multilayer windscreen films 3333SHIELD and 4444RACING, the result of the global agreement reached with Racing Optics, the leader in protective films with advanced optical properties.
The stand will have a space to present the latest innovations in architecture and interior design.
Visitors will appreciate the infinite creative possibilities offered by the HEX'PERIENCE service, highlighting the new HD texture set downloadable from www.hexis-graphics.com/es/hexperience.
In this area HEXIS will show its wide selection of decorative films, printable or not, emphasizing its textured products with the arrival of the new transparent lamination film PCFORGED (wrought effect).
To this must be added the launch of two new dichroic films, DUBAI (in warm tones) and GLASGOW (in cold tones)
As a novelty will be enabled a corner dedicated to all eco-responsible solutions that the brand proposes. Ecological awareness is gaining followers, so HEXIS could not be left behind, reinforcing its offer in 100% PVC-free products for all uses, from signage and signage to textile decoration.
Specifically, the new AG300, an ETFE film with anti-graffiti properties, mainly conformable and environmentally friendly, will be shown, ideal to combine with the printable film HX500WG2.
The latest additions to the ever-expanding range of HEXIS textile products will also be presented: the GLITFLEX glitter film, the REFLEX reflective film and especially the UFLEX5S printable film, ideally designed for the production of short runs with a short deadline.
Finally within the stand, there will be offered not only product presentations but also live demos and training sessions about full wrap and PPF aplication.
Of course, the competition HEXIS The Battle (http://hexisgroup.com/thebattle.html) will return to the scene again to gather the best wrappers of the sector, who will face each other in several time trials until they become Champion.
https://www.youtube.com/watch?v=6EIWAZ3Rt_Q