17 Sep 2021
The top six reasons why print file preparation needs to be automated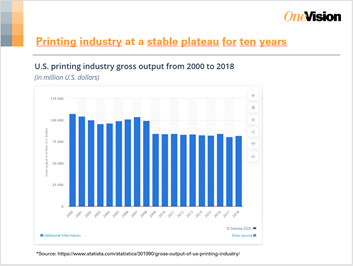 The parameters in the print industry have changed and volume requirements in the print industry have levelled out over the past 10 years.
With print runs getting shorter, the number of jobs are increasing in order to achieve the same overall volume. As a result, file preparation needs to be automated. Here, we explain why:
With printing and finishing machines getting quicker and quicker, the bottleneck occurs in pre-press. With the increasing number of jobs and the decreasing quality of incoming files, pre-press operators are constantly under pressure and bringing additional staff in or managing peaks with temps isn't a feasible solution.

The number of print orders is declining and competition is fierce. Those print businesses that deliver on high-quality print products within a few hours, whilst increasing their margins through a high level of automation, stay ahead of the competition and increase their profitability.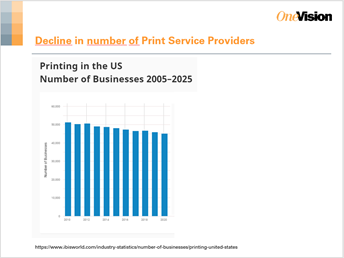 3. End customers expect low prices for print products and quick delivery times, and manual intervention can impact a print shops ability to meet demand. Automating print file preparation can help to maximise the ROI of your equipment because if the press doesn't need to wait for pre-press to get the files print-ready, machine utilisation will increase. This then equates to more revenue. Shorter production and turnaround times give print businesses the chance to get more jobs done and more volumes can be achieved through web-to-print, for example.
4. Due to rule-based automation and the parameters of each print job, files can be prepared automatically which reduces errors and reprints and, in turn, increases profits.
5. You can excel in customer service by freeing up your staff to consult and delight customers to increase customer satisfaction and customer loyalty.
6. Change your production KPIs for the better: Automating your file workflow and your print file preparation helps you to score points in many ways, such as:
7. shortening production times /decreasing time spent per print job
8. increasing job throughput
9. maximizing press utilisation
10. optimizing print file quality
OneVision Software develops powerful and highly flexible software solutions for an automated workflow and file preparation from order entry through to finishing. The aim is to help print service providers worldwide to achieve a more economical printing process when creating their print products. Thanks to the high degree of automation of the software, printing businesses benefit from very fast processing times, higher job margins, and high print data quality.