20 May 2022
TEN MINUTES TALKING PRINTERIORS WITH 'DEBBIE MC'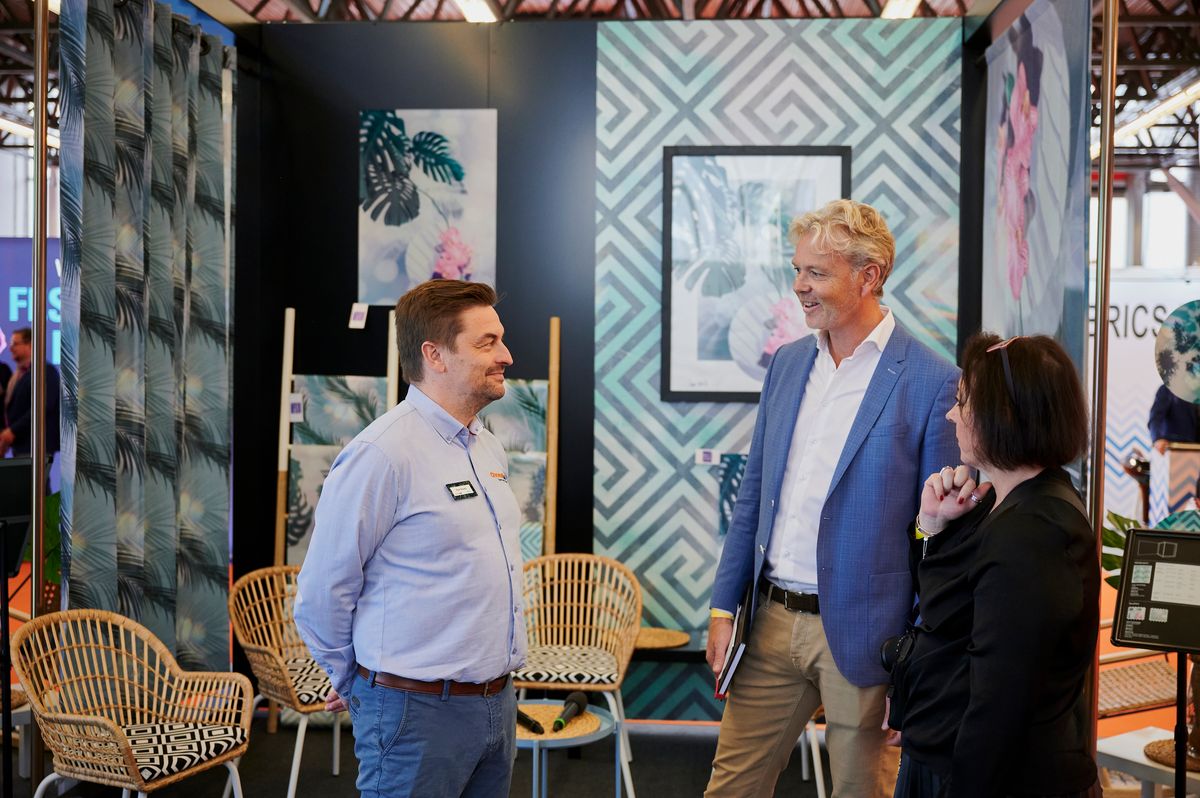 Debbie McKeegan, or 'Debbie Mc' as she's more often known, is FESPA's Textile Ambassador and curator of the Printeriors showcase which has become such a popular visitor feature at FESPA events. We caught up with her ten days out from the opening of FESPA Global Print Expo 2022 in Berlin to find out more about what Printeriors '22 has in store.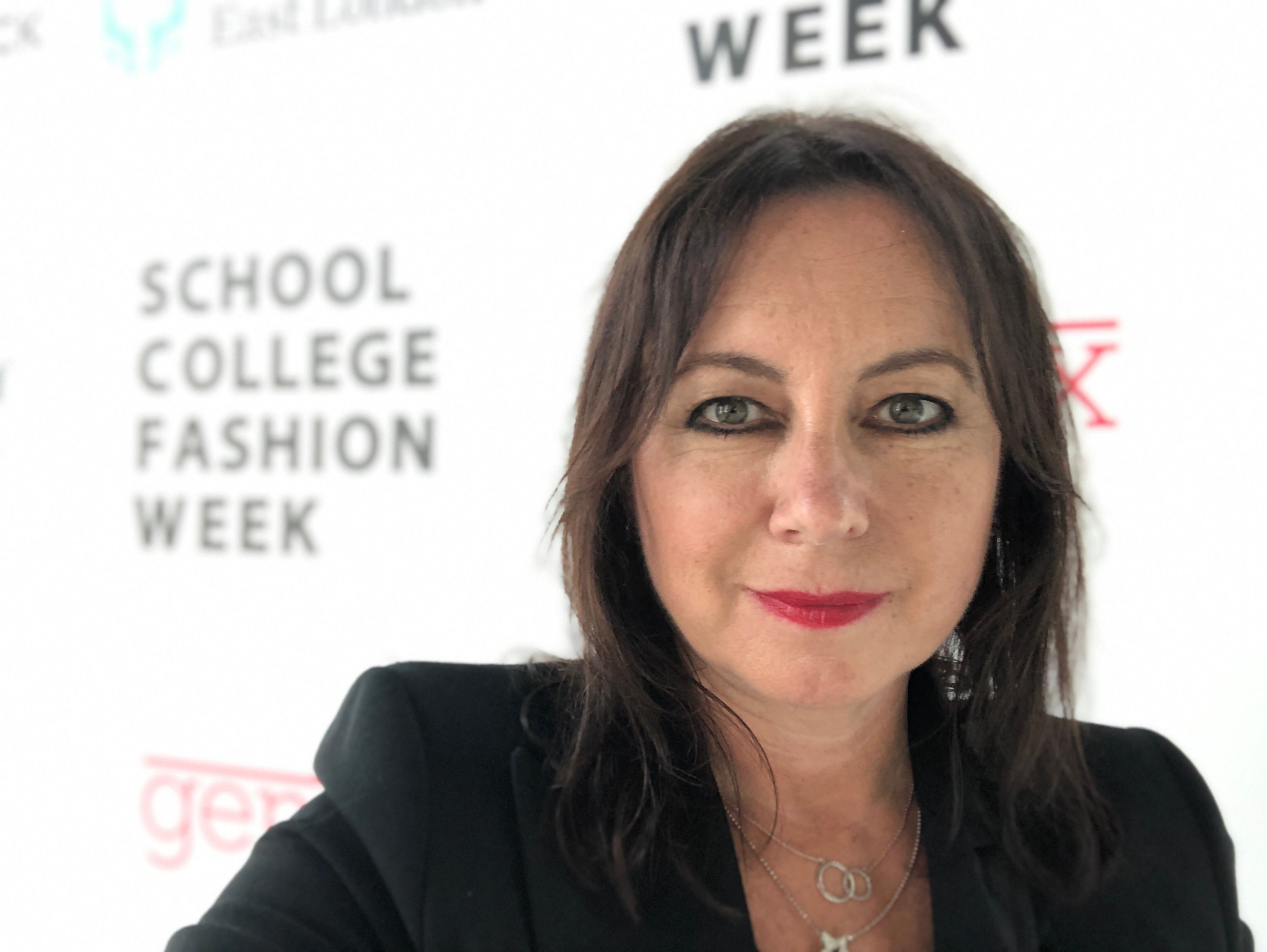 This is the sixth time that Printeriors is featuring at FESPA Global Print Expo. How challenging is it to keep it fresh?
There are so many new ideas, materials and production processes being introduced in the interior design space all the time that the biggest challenge for me as the curator of Printeriors is how to condense these into a limited pop-up space, and work with the practical constraints that this creates. There are things you might do for a permanent design scheme that you can't realistically do for a four-day pop-up installation! There's definitely plenty that's fresh about this year's showcase, from Jasper Goodall's inspirational 'flora and fauna' designs to the two new themes we've introduced, and a whole range of innovative digitally produced applications. And we've worked very hard to ensure that wherever possible, the featured applications have been manufactured using environmentally responsible processes and ethically sourced materials.
Why are you placing such an emphasis on sustainability this year?
Sustainability is a clear theme across the entire show and in FESPA's educational programme, and it felt right to extend this to Printeriors too.
Fundamentally, the pandemic has changed our outlook on our environment, reinforced by the warning signals that just get more obvious by the year. I think this intense period of hiatus and radical change has renewed our appreciation of the natural world, while also bringing into sharp focus the damage that some contemporary business practices are wreaking on our planet.
And COVID disrupted supply chains and buying behaviours dramatically, making businesses think laterally about how they approach planning, sourcing raw materials, manufacturing, transportation and warehousing. It's been a 'light-bulb moment' for the fashion and interiors industries, forcing the realisation that there are intelligent production and distribution solutions that respect resources, minimise pollution and emissions, and support circularity, while addressing significant commercial risks.
Can you expand on that?
Consumers are becoming more environmentally aware, which is influencing what they buy and who they buy it from. So that's one commercial pressure that brands need to consider. Add to this the fact that legacy ways of working have turned out to be less than fit for purpose in the last two years. The limitations of mass off-shore production, warehousing and long-distance transportation have been exposed, and brands have seen that there may be measurable commercial benefits to reverting to manufacturing closer to home and reducing timescales from production to delivery. Plus, just-in-time, small-batch production has the potential to significantly reduce waste, and digital processes offer opportunities to add value with personalisation and customisation. Commercial motivations and environmental benefits are starting to converge, and we can expect this to drive rapid change. A visit to Printeriors in Berlin should help printers and interior décor service providers to understand the possibilities.
You mentioned two new themes? Tell us more…
We've curated Printeriors this year around seven themed zones, giving visitors an immersive visual and tactile experience. There are two new themes – Nature's Canopy and Surface Micro – in addition to the established themes of Tropical Verdure, Opulent Lux, Aqua Mist, Organic Flora and Cacti Geos. The two new zones introduce new elements of surface interest and texture, but they also add emphasis to the philosophy of sustainability, all brought to life visually using Jasper's stunning images of nature. Importantly, this isn't a passive exhibition space – we want visitors to touch and feel, and to use Printeriors actively for networking or just to withdraw and chill out after a few hours in the show halls.
So, what kind of applications can visitors expect to discover in Printeriors?
It's a diverse collection, involving around 30 amazing partners. Visitors will find textiles, wall coverings, floor graphics, window films, printed carpets, rugs and cushions, leathers, ceramics, metal and lenticular artwork, display signage, decorated tabletops, fine art prints, lighting and lightboxes, and acoustic fabric walls. It's pretty incredible what we've been able to squeeze into the space and it will look sensational!
Are there any standout applications we should especially look out for?
That's a tough call! There are so many beautiful décor applications, it's hard to single any out! But I've been really absorbed with texture this year, as layering and tactility are so important in bringing interior spaces to life, and it's probably the aspect of interiors that people don't immediately associate with print. For example, working with our Deluxe Partners, Drytac, HP and Kornit, we've introduced textured glass films to embellish mirrors, used multiple layers of white ink to create decorative surface effects, and created stunning 3D textures on fabric. Print is definitely not just two-dimensional!
What the best way of experiencing Printeriors?
If you just want to be inspired, then simply come and immerse yourself in the space, take in the visual elements, touch and feel the textures. But if you want to use it as a learning experience about the commercial opportunities in printed interior décor, then I'd recommend joining one of the free guided tours. I will personally explain the design process, production methodology, and the materials and digital technologies used to manufacture all the products on display. The tours take place at 11.00h and 15.00h every day, except on the final day of the show when the tour will only run at 11.00h. I look forward to sharing this stunning showcase with you all!
Find Printeriors in the South Entrance of Messe Berlin during FESPA Global Print Expo, 31st May – 3rd June 2022.
Printeriors is delivered with the support of partners including Agfa, Ava Cad/Cam, Brother, Canon, Chromaluxe, Drytac, Durst, SwissQPrint, CMYUK, Dufaylite, EFI, EFKA, Eye 4 Colour, HP, Imageco, John Mark, Kornit, Mimaki, Pongs, Premier Digital Textiles, PressOn, R A Smart, Sentec International, Veika Dimense and Zimmer.