01 Feb 2020
Going Greener in 2020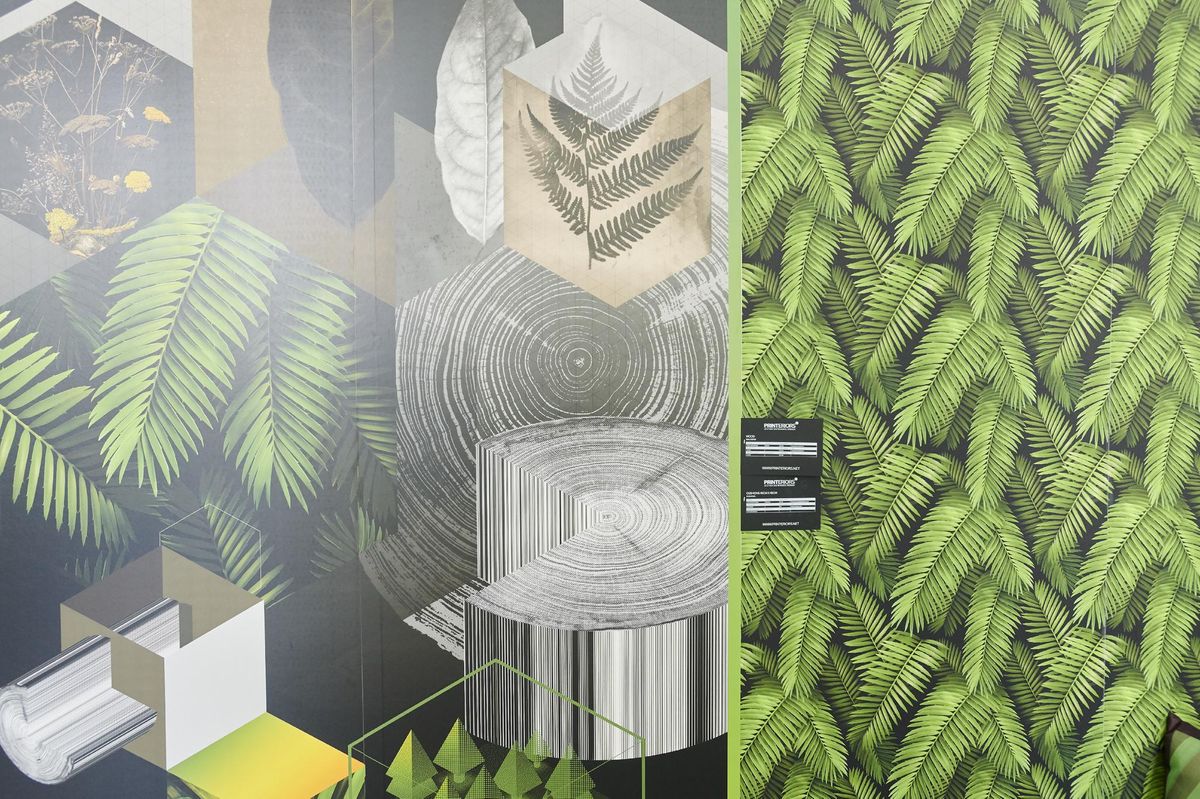 2019 was the year when environmental concerns dominated news headlines across the globe, with climate change, biodiversity, and reducing waste among the top issues on the agenda. Greta Thunberg became a household name and made the Time 100 list of most influential people in the world. What does this mean for our industry in 2020?
We know from the most recent FESPA Print Census that customer demand for environmentally responsible products is already having a dramatic influence on business strategy for print service providers (PSPs). Many understand that unless they can demonstrate strong evidence of eco-friendly practices, they will not meet the procurement criteria required for large, lucrative contracts and are unlikely to make it onto a 'preferred supplier' list.
The good news is that according to the Print Census, almost three-quarters of PSPs have been able to invest in sustainability without passing on the cost to their customers. The even better news is that equipment manufacturers are making it easier than ever for PSPs to adopt greener initiatives, with environmental sustainability a key factor at the heart of many R&D strategies.
So, what simple steps can PSPs take in 2020 to adopt best practice when it comes to environmental sustainability?
Opt for environmentally-certified inks. Choosing a product with Greenguard or Greenguard Gold certification means it has been fully tested for safe indoor use regarding chemical emissions. The obvious benefit is that the printed product will not compromise air quality, but when you use a certified product you know rigorous standards have been met that have implications not just for the use of the ink, but its full lifecycle, from development and manufacturing through to de-inking of the end product for recycling. FESPA Global Print Expo 2020 will provide you with the opportunity to talk to ink and equipment manufacturers about how your ink choice could improve your environmental footprint.
Manage your workflow to reduce waste. It's easy to focus on the economic benefits of a well-managed workflow that optimises utilisation and improves productivity, but let's not overlook the environmental benefits. If you get it right, you can significantly reduce waste in materials and energy consumption, both of which are tangible benefits that PSPs can communicate to customers and prospects. When it comes to workflow, it's clear that business benefits and environmental benefits go hand in hand. In fact, there is no better place to learn more about this than at FESPA Global Print Expo in Madrid, where in the Trend Theatre on 24 March at 11.30, FESPA's print census partner Keypoint Intelligence will be exploring this topic in a seminar entitled "Workflow: Automation Saving Money".
Choose eco-friendly substrates. PSPs have never had more choice when it comes to the range of substrates available and it should now be easy to select a more environmentally-friendly option. For PSPs serving the décor market, fully recyclable board products are available from manufacturers such as Swanline and Dufaylite. Metal frame systems are increasingly popular and are reusable and versatile in that they can support various kinds of printed output. This means that graphics can be printed onto more sustainable substrates such as textiles instead of vinyl, as will be demonstrated at Printeriors 2020.
Stay one step ahead: explore new trends and innovations. Staying one step ahead of your customers is the key to success. This means having the right answers when customers ask questions about environmentally sustainable options, and manufacturers are making huge technical leaps in bringing more environmentally-friendly products to market. As well as learning about the latest and greatest in sustainable products and processes, PSPs can broaden their knowledge by attending the 'sustainability' panel session in the Trend Theatre at FESPA Global Print Expo on 27 March at 13:00.
As part of the visitor experience at FESPA Global Print Expo 2020, there will be free of charge access to the full seminar programme. To access the full Trend Theatre timetable, visit https://www.fespaglobalprintexpo.com/features/trend-theatre
For more information on FESPA Global Print Expo 2020 and to register to attend, visit www.fespaglobalprintexpo.com For free entry use code FESM215, which will also grant you access to co-located show, European Sign Expo and Sportswear Pro.