21 Oct 2019
GET READY FOR MADRID IN MARCH 2020. IT'S WHERE COLOUR COMES ALIVE!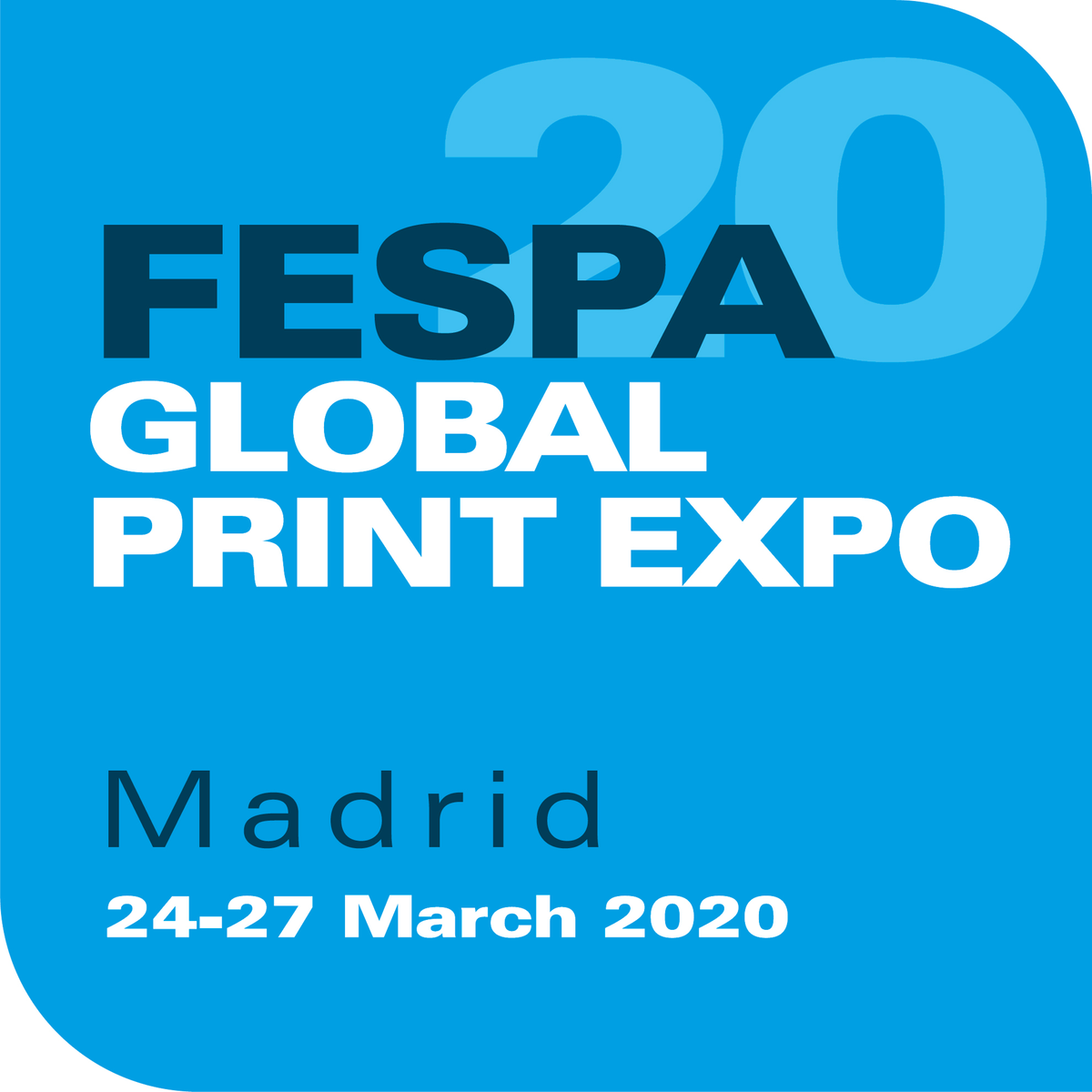 It's official: we've launched our visitor campaigns for FESPA Global Print Expo 2020, European Sign Expo 2020 and Sportswear Pro 2020, and the countdown is on to three action-packed events from 24th to 27th March 2020 in sunny Madrid!
Our flagship print event, FESPA Global Print Expo, is a yearly celebration of the colourful, creative range of applications, processes and materials that can be found in screen and digital wide format print, from signage and graphics, to textiles, décor, and industrial print. So what better strapline for our campaign than 'Where Colour Comes Alive'?
Whether we're talking colour management, media, inks or finishing techniques, 'colour' is a powerful theme that expresses the boundless opportunities in our vibrant industry. Add in the bright and exciting Mediterranean location – our first return to Spain since our FESPA Digital event in 2012 – and there's no question that FESPA Global Print Expo is the hot ticket of 2020 if your business is speciality print or signage!
FESPA Global Print Expo is always a major platform for the most exciting product launches in our sector, but it's also earned a global reputation for being more than trade show. It's a forum for innovation and sharing ideas, where you can explore the latest technology developments and advancements in applications.
Led by our ongoing research into the trends shaping these sectors, the event includes a line-up of free educational features, such as Printeriors (interior and exterior décor), Print Make Wear (garment printing), World Wrap Masters (vehicle wrap), Colour L*A*B* (colour management), as well as the Trend Theatre, where you'll find experts on a wide range of subjects to inspire and support your business decisions. Watch this space for more information on how we're updating these features for visitors this year…
Of course, colourful innovation is not confined to print. Sign makers, brand owners and visual communications professionals will see signage come alive in European Sign Expo, the dedicated event for non-printed signage and visual communications. This will be a space for brand owners and visual communications professionals to discover the value that non-printed signage is able to offer, such as channel lettering, engraving and etching, LED, neon and digital signage. At the last show in Munich we were wowed by the many incredible products on display and we're confident we'll discover a world of creative solutions next year in Madrid.
And this year we have a brand new FESPA event coming alive for the first time in Madrid. Sportswear Pro 2020 is dedicated exclusively to sportswear manufacturing, to showcase the latest technologies in on-demand and customised sportswear production and bring together suppliers of solutions for design, production and garment decoration.
Textile has been a key component of FESPA events for decades and it's a growing focus for our global print community. We're excited to be able to bridge the link between garment printing and the specific demands of the sportswear sector for the first time with this new event concept.
As our detailed plans for all three co-located events take shape, the Spanish capital is set to be the key destination for the world's speciality print and signage professionals in March 2020. Register now for your free visitor ticket to all three events.
Visit www.fespaglobalprintexpo.com and use code FESM202.