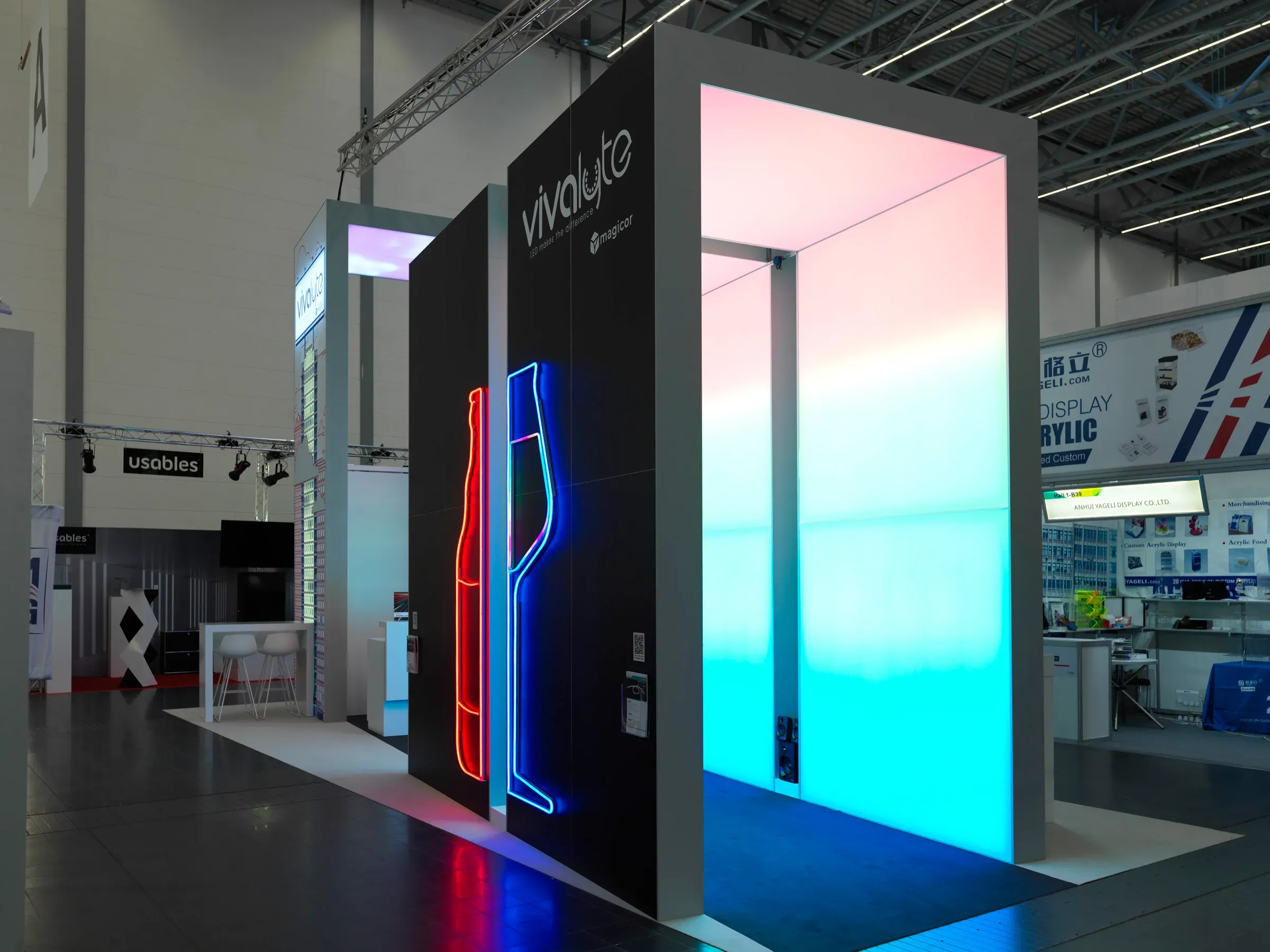 Vivalyte pride itself as a forefront innovator focusing offering LED-lit solutions specifically designed for signage and large format visual communication, for both in-store as well as outdoor media communications. such as:
- Outdoor media at public space, such as airports, train, metro, bus stations.
- Retail, corporate branding and signage
- Large format printing for interior decoration.
- Exhibitions and events
- Art Galleries and Museums
Through years of dedicated innovation, Vivalyte became the "go-to" partner, when customers and partners want to address most sophisticated challenges in illumination solutions, to name a few:
- LED light-engine for signage and large formt visuals
- Control, driver, programming and custom-engineering solutions
- Dynamic lightbox and interactive experience display solutions.
- Smart Signage
Vivalyte strive to keep presenting the best visual experience for the lowest total cost of ownership and in the most energy efficient way.