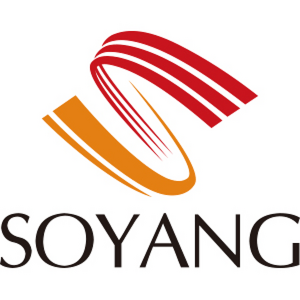 Hangzhou Soyang Technologies Co., Ltd
| ROLL TO ROLL MATERIALS
| TEXTILES - ROLL TO ROLL
| SMART TEXTILE
Soyang is a leading manufacturer of technical textiles for printing and industrial applications, headquartered in Hangzhou, southeast of China. With decades years of experiences in supplying top quality products to overseas, Soyang has been an innovative worldwide provider of flexible substrates solutions for a wide range of customers and markets.
Soyang Group covers one headquarters, one R&D center, two factories and also two sales centers, which were well known as Soyang Technologies Co., Ltd in Hangzhou, China and Soyang Europe Co., Ltd in Manchester, UK.
Specializing in sign and industrial applications, Soyang developed a full range of products to meet your specific needs. Our own brands of Sotex® , SoFlex®, SoFlat® and Memo Tex® will guide you to find the best ideal supports and satify the different needs of clients from 93 countries and areas.