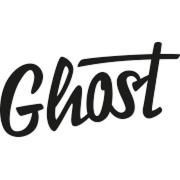 Ghost GmbH
Hall: 7 Stand: 7-S38
| DESKTOP DIGITAL PRINTER
| TONER BASED DIGITAL PRINTER
| HEAT TRANSFER CONSUMABLES
Ghost White Toner provides White Toner printing solutions for desktop laser printers.
Ghost White Toner offers White Toner Cartridges for more than 700 different printer models. Just insert Ghost White Toner instead of the black toner in your printer and start printing in White.
Transfer your striking white and colorful designs using Transfer media and toner transfer.
Ghost White Toner also manufacturs specialty Toners like Neon, Flouoresecent and Sublimation!