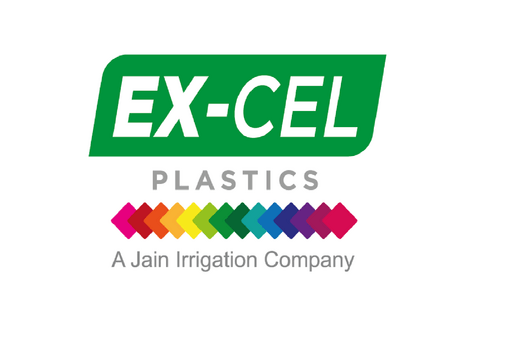 Ex-Cel Plastics Limited
Hall: 1 Stand: 1-G170
| PRINT MEDIA
| RIGID MATERIALS
| DISPLAY SYSTEMS
Excel Plastics Limited (A Jain Irrigation company) is a
leading manufacturer of PVC Sheets. For over 25 years
Jains have been manufacturing PVC Foam, PVC Integral
Foam and PVC Solid Sheets in India and servicing the
European market besides other markets worldwide.

In 2014, Jains set up a state of the art Manufacturing
Plant in Ireland to service the European Market.
PVC Foam Sheets are an ideal product in Visual
Communication as Display material, Exhibition Stands,
Photo Mounting, Digital Printing. Also used in Shop Fitting
and Interior Design.
At Excel Plastics we are passionate in what we do - to
ensure we give you a High Quality Product backed with a
Reliable, Consistent Service with a Smile.
PRODUCTS
Ex-Cel Environmental is the sustainable, high quality substrate for digital imaging applications with a smooth bright white printable virgin PVC surface to one or both sides of the sheet.  The core of ...

EX-CEL INTEGRAL FOAM is produced using the Celuka process. Ex-Cel Integral Foam is a sheet with smooth hard satin surface, with a foam core resulting in a material with improved flexural strength, goo ...