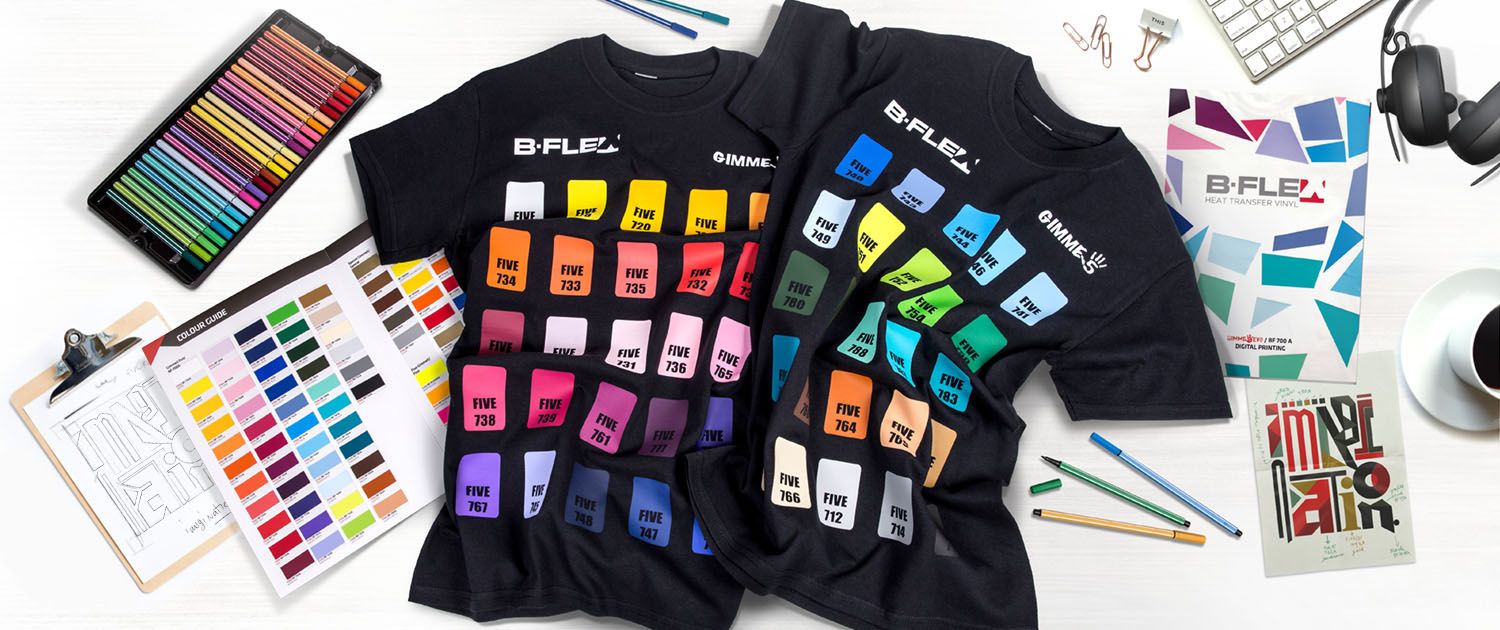 B-FLEX, Heat Transfer Vinyl for garment decoration.
Italian-made quality and innovation.
We produce the highest quality heat transfer vinyl on the market. Ease of use, quick application, and long-lasting results are the main features of our products.
Fast shipping and after-sale support are some of our competitive advantages. If you need assistance regarding your garment decorating needs, our experts are here to help.
Making your job simpler and faster is our mission.