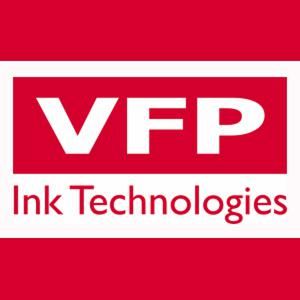 VFP Ink Technologies
Hall: 27 Stand: 27-A30
| SCREEN PRINTING INKS - GRAPHICS
| SCREEN PRINTING INKS - INDUSTRIAL
| SCREEN PRINTING INKS - TEXTILES

Address
Immeuble Le TREMA, 163 Quai Aulagnier CS 40058
Asnières sur seine cedex
92601
France
PRODUCTS
Our company offers a wide range of functional products including Conductive Inks, Dielectric Varnishes, Sensor Inks and tailor-made chemical ink formulations.

A New Relief varnish bisourced, a perfect solution to go hand in hand with companies commitment and Corporate Social Responsability .

Non-CMR label range designed by VFP Ink Technologies to improve SAFETY and TECHNICITY VFP Ink Technologies, in order to meet new expectations from consumers, direct and indirect clients as well as printers, is launching a new range for label printing. This range offers optimal technical qualities and is labelled non-CMR, respectful of human health.
VIDEOS
Transparent antibacterial varnish permanently limits the proliferation of bacteria & the SARS-CoV-2 (Covid-19), doesn't affect color & opacity applied by screen-printing on non-porous substrates.

Easy hot stamping process: Thermo activated Uv varnish Cost saving – No metal mold only silicone plate  or adhesive offset blanket.