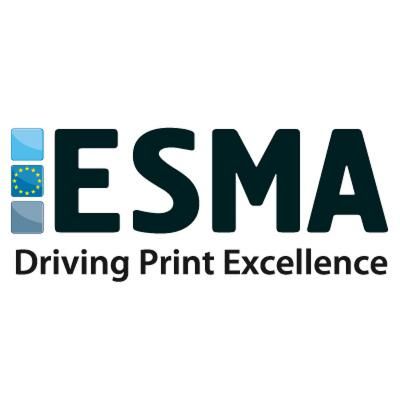 ESMA V.Z.W.
Hall: 27 Stand: 27-A20
| DIGITAL PRINTER - INDUSTRIAL
| SCREEN PRINTING INKS - INDUSTRIAL
| ASSOCIATIONS

PRODUCTS
ESMA and the German Institutes of Textile and Fiber Research (DITF) organise a comprehensive course on all theoretical and practical aspects of digital printing technology for textile applications.

The ninth edition of the highly successful conference and exhibition returns to Düsseldorf, Germany on 25-26 April 2023. The event will present the latest decoration solutions for all types of glass.

Following its new focus on textile markets, the European Specialist Printing Manufacturers Association (ESMA) launches a brand new event to explain and inspire change within the industry. Textile Printing and Sustainability (TPS) conference takes place on 8-9 September 2022 at Dorint Kongresshotel Düsseldorf-Neuss and welcomes all involved in automatisation, new business models and best environmental practices for various textile applications.