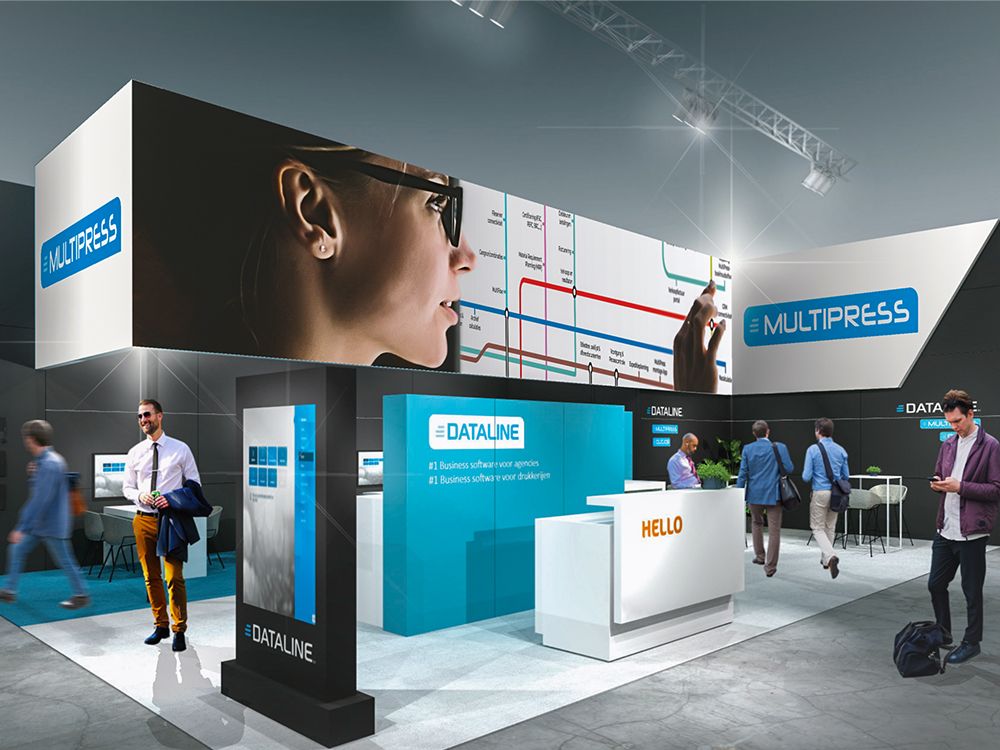 PRODUCTS
MultiPress highlight: Calculation Wizard Wizard-fast estimations and quotations based on a product description or pdf The MultiPress Calculation Wizard is an indispensable tool for most MultiPress users at sign and large format companies to daily serve their customers smoothly. This unique software stands for: faster & smarter calculation compare different printing techniques in a few clicks. calculate quotations from a pdf. More time for complex calculations Simple and fast Any calculation becomes much easier and faster with the MultiPress Calculation Wizard. Based on a few carefully prepared presets, the order calculator - or whoever! - can select the raw materials, printing processes and finishing forms that are relevant for that type of printing. You can only select what is possible for a particular job. Making mistakes is almost impossible. The complete calculation and quotation are made in the background. It really cannot be done any faster. Moreover, the Calculation Wizard can ...

The MultiPress Installation App makes your installers smarter and more efficient: real-time monitoring of every project, on-site and without administration. With the award-winning MultiPress Installation App you coordinate and keep in touch with the installers on-site. In real-time, user-friendly and without unnecessary administration. This gives you complete control over every job, right up to the finished product. The fitters read a full briefing on their smartphone from the centrally managed project files in the MultiPress ERP/CRM. Everyone is constantly informed about the daily planning, working hours and quality control, which are registered on site and visible in real-time to the office staff. This way there is always a clear view on productivity and employee efficiency. The MultiPress Installation App reduces all installation risks to an absolute minimum by: Correct planning. Clear instructions. Simple timekeeping. Photo collecting, notes, and signature. Clever connection with ...

MultiPress MIS/ERP software for sign & large format companies MultiPress integrates all administrative, commercial, financial, and logistical business processes, together with production and reporting in one powerful MIS/ERP system. MultiPress lightens the administrative tasks and increases productivity. MultiPress is tailor-made software. Without customisation, with modules. Suitable for any sign & large format production company! MultiPress covers the widest range of production techniques: wide format, sign, digital, screen-printing, offset, heatset or coldset, finishing and binding ... all activities of any print company are covered. The wide range of standard modules in MultiPress covers all workflow functions in any modern printing company:  CRM - Customer Relationship Management Estimation and calculation Finance Production Order management E-business Expedition and transport Planning Prepress and finishing JDF & API connectivity Material Flow Dashboards and reports Integrations ...