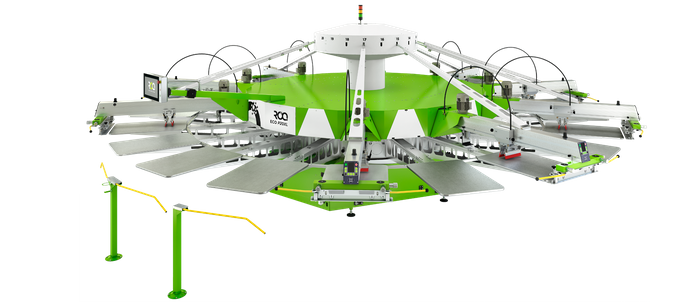 The ROQ Eco is built with quality materials and the biggest focus is to create and deliver a top-quality machine that requires minimum maintenance. ROQ believes that the printer must spend the least amount of time setting up jobs, cleaning screens, or dealing with maintenance. Considering this, every part of the Eco is designed for durability and precision, while always pushing for innovation and quality.
The ECO's major difference compared to the rest of the circular range is the HMI panel located on the print head that allows you to set the parameters of any operation.
When a customer acquires ROQ Eco, as with any other ROQ machine, he will also be acquiring our technical assistance network, which is committed not only to solving possible problems, but also to maintaining production quality.