30 May 2022
Ri 2000 Direct to Garment printer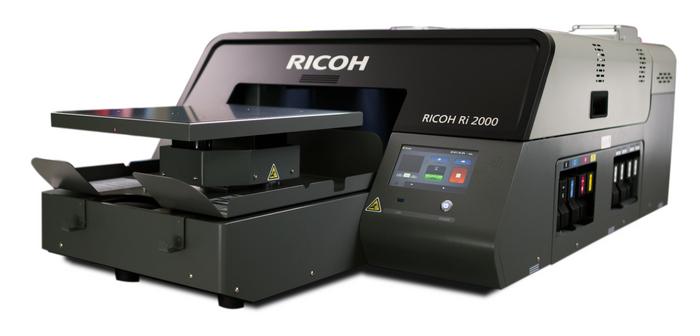 Fast, easy to use and built for business.
The RICOH Ri 2000 delivers exceptionally fast print speeds, thanks to a dual-carriage system that enables single pass printing.
Features like automatic table height adjustment and an innovative head cleaning jig make operation and maintenance easier than ever.
The new Direct to Film feature makes the Ri 2000 even more versatile. This hybrid solution broadens the opportunities as it opens up applications for corporate branding, sportswear or workwear.
Learn more about the RICOH Ri 2000 DTG solution to create retail-quality custom apparel.