15 Jul 2021
RACER - Multi-Head Embroidery Machines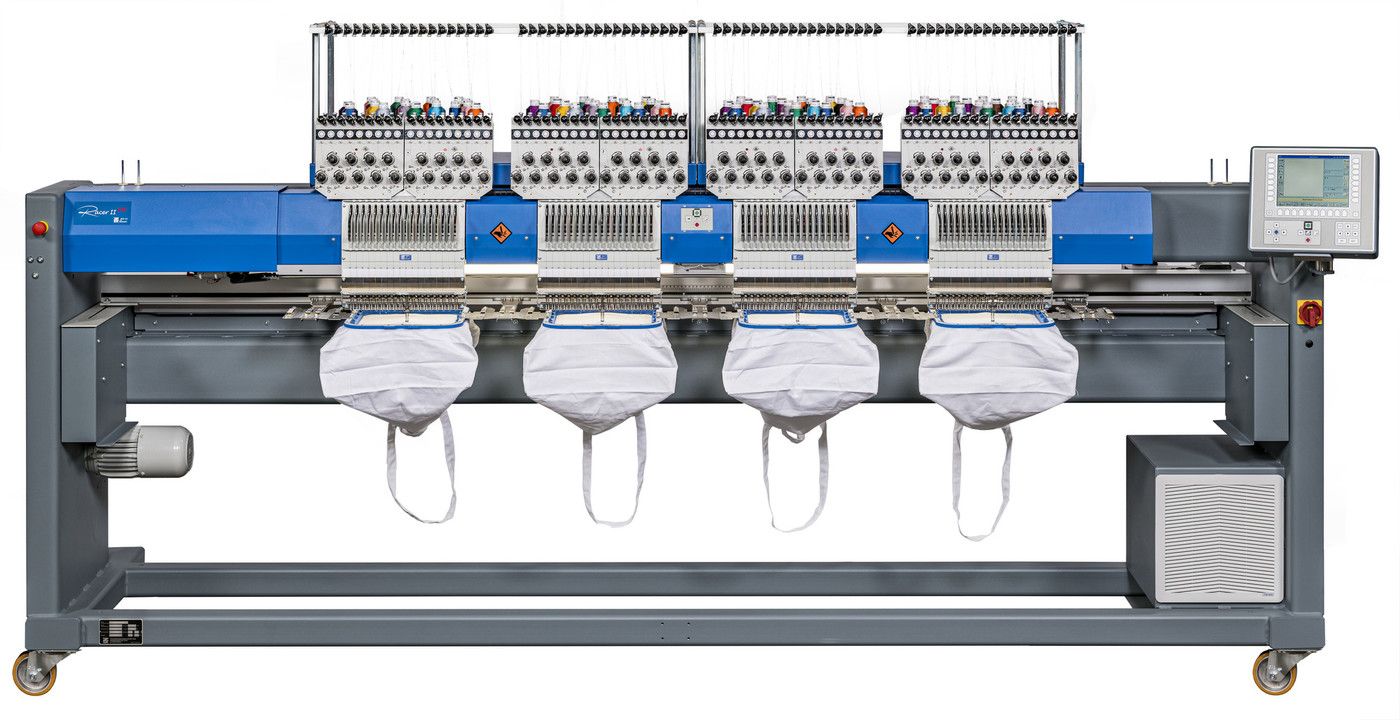 RACER - Our free arm multi-head embroidery machines for special requirements.
For large quantity orders, quickly changing motives and special requirements, our multi-head embroidery machines are the perfect solution.
In the areas of promotion and advertising, corporate fashion, clubwear and the individualization of textiles, the RACER leave nothing to be desired.
RACER XL
For applications that regularly require more than twelve colors and large embroidery fields (for example, the flag embroidery), the RACER XL are used, because these models have an enlarged embroidery field and 24 needles.
https://www.zsk.de/en/maschinen/racer.php
RACER Series Embroidery Machines: State-Of-The-Art Technology
With the embroidery machines of the new series RACER, we set again the world standard for tubular embroidery machines.
Categories
EMBROIDERY - MULTI HEAD
EMBROIDERY - SINGLE HEAD
DESIGN SOFTWARE INC. PATTERN MAKING & 3D SCANNING