31 Mar 2022
Ninestar to Offer Premium Ink Solutions for Wide Format Printers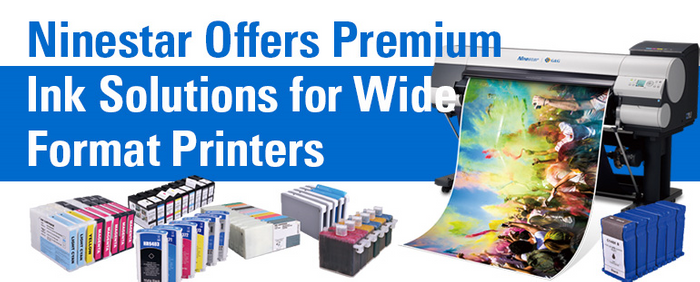 Founded in 2000, Ninestar is well recognized by 200 million users as a leading innovator and eminent print solution provider in imaging filed. Ninestar has engineered premium ink solutions with following features for use in large format printers:

>OEM quality & performance
>100% match to the original ink with no flushing required
>Properly designed water-based ink keeps moisture in print heads
>Stable and proven ink formulations for maximum adhesion, reliability, and print longevity
>Wide color gamut & intense colors
>Water proof, scratch resistance & weather resistance
>World-class raw material suppliers
>Strict quality control & professional technical support

*Ninestar's wide format printer library; Over 3 million CNY will be invested annually in purchasing new wide format printers for R&D.

Ninestar's ink alternatives for use in CANON, EPSON, HP, MIMAKI and ROLAND wide format printers are available. The number of happy customers keeps growing. For more information about Ninestar's wide format product portfolio and solution, feel free to contact your sales manager or email to info@ggimage.com.