29 Mar 2022
Nazdar 205 Series Solvent based Inkjet Inks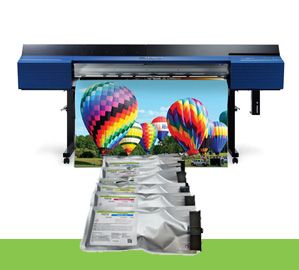 Features
• Formulated to meet the regulatory targets achieved by Roland TR2 inks.
• Low odor formulation • Color matched to Roland TR2 inks, avoiding the need for custom profiles in most situations.
• Fully compatible with Roland TR2 inks, simply replace with a Nazdar 205 pouch when the OEM expires.
• High print speed capability.
• High impact, high intensity colors equivalent to the original OEM ink set.
• Consistent and reliable print performance.
Substrates
• Self-Adhesive, flexible and pressure sensitive vinyl
• Banner Material
• Blue back paper
• Backed mesh