03 Apr 2022
MultiPress Overview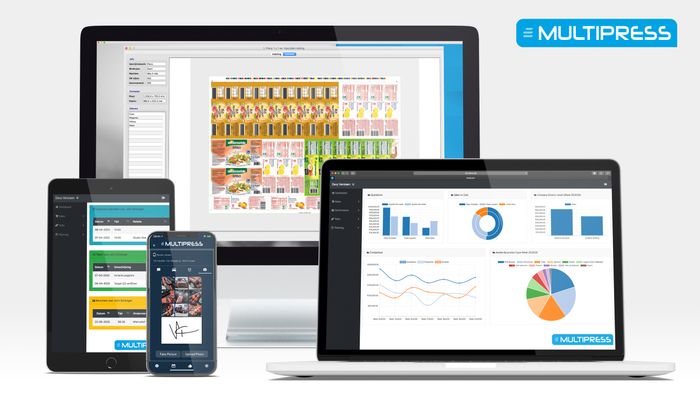 MultiPress MIS/ERP software for sign & large format companies
MultiPress integrates all administrative, commercial, financial, and logistical business processes, together with production and reporting in one powerful MIS/ERP system.
MultiPress lightens the administrative tasks and increases productivity. MultiPress is tailor-made software. Without customisation, with modules. Suitable for any sign & large format production company!
MultiPress covers the widest range of production techniques: wide format, sign, digital, screen-printing, offset, heatset or coldset, finishing and binding ... all activities of any print company are covered.
The wide range of standard modules in MultiPress covers all workflow functions in any modern printing company:
CRM - Customer Relationship Management
Estimation and calculation
Finance
Production
Order management
E-business
Expedition and transport
Planning
Prepress and finishing
JDF & API connectivity
Material Flow
Dashboards and reports
Integrations and connections with a wide range of industry-renown certified technology partners to automate the workflow beyond the MultiPress software to finance, e-business, prepress and production, logistics and transport, finance, and reporting.