17 Apr 2022
MultiPress Installation App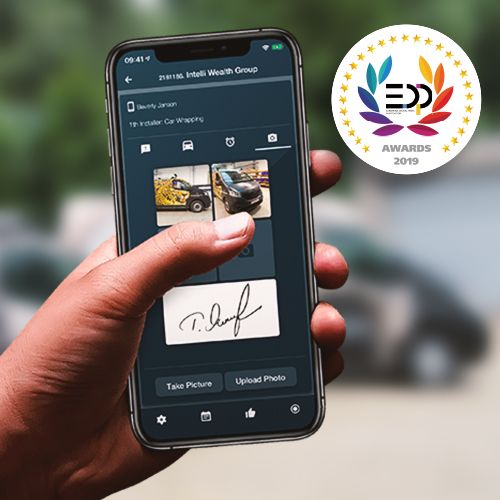 The MultiPress Installation App makes your installers smarter and more efficient: real-time monitoring of every project, on-site and without administration.
With the award-winning MultiPress Installation App you coordinate and keep in touch with the installers on-site. In real-time, user-friendly and without unnecessary administration. This gives you complete control over every job, right up to the finished product. The fitters read a full briefing on their smartphone from the centrally managed project files in the MultiPress ERP/CRM. Everyone is constantly informed about the daily planning, working hours and quality control, which are registered on site and visible in real-time to the office staff. This way there is always a clear view on productivity and employee efficiency.
The MultiPress Installation App reduces all installation risks to an absolute minimum by:
Correct planning.
Clear instructions.
Simple timekeeping.
Photo collecting, notes, and signature.
Clever connection with MultiPress.