20 May 2022
Multi-functional backpack flag system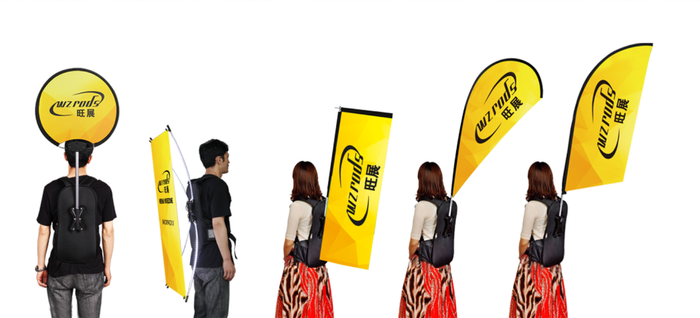 Backpack banner teardrop/feather/rectangle uses same deluxe backpack.
Light weight moulded 3D-foam back panel with cushion and air flow channel design.
Straps adjustable, provide comfortable using experience.
Side pocket and zippered compartment helping you a beverage or store marketing flyers, leaving the wearer with free hands.
This promotion knapsack includes a pouch for the storage of the flag pole and flags.
The flag is easy to set up, connect flagpole pieces together from thinnest to thickest,then you will get a flag pole which suits forfeather flag (S)/ teardrop flag(F). Take the thinnest piece and insert the top hole of next section, twist the screw cap and until it is locked securely, that is for rectangle flag(H).