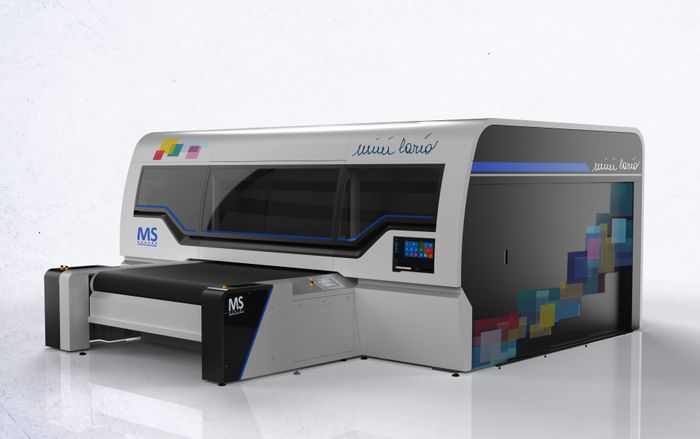 WHY TO CHOOSE MINI LARIO
FAST AND RELIABLE
MiniLario is the fastest scanning machine in the world. Its accuracy and reliability standards are ensured by the MS brand awareness and what we believe in.

INDUSTRIAL PRODUCTIVITY
MiniLario gives printers the ideal combination of: speed, quality and precision. This allows us to completely change the current Textile Printing standards by scanning machines, through a process of constant improvement.

THE INNOVATIVE TECHNICAL FEATURES: PRINTING CARRIAGE
The printing carriage hanged on the printing bridge is an innovative solution that allows to catch up high-speed, accurate precision and total system stability. Moreover, it simplifies the maintenance operations being accessible from 3 sides.

INLET FABRIC SYSTEM
It consists of a heated driven pressure roll, with synchronized mechanical movement, for the best positioning of any kind of fabric on the transportation belt. Moreover, the system is equipped by spreading driven helical device to make easier the introduction of elastic fabrics.

DRYER WITH TOUCH SCREEN CONTROL SYSTEM
MiniLario's dryer has been developed to fit its operating conditions. It contributes in a positive way to achieve premium system performance.