05 May 2022
M&R Global | Copperhead RIVAL Automatic Screen Printing Press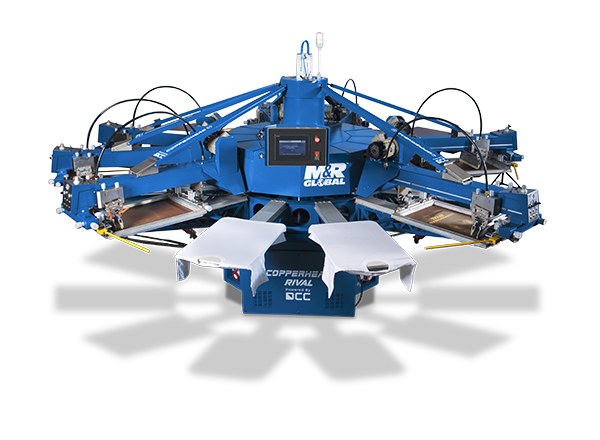 M&R Global 's Copperhead Rival TM presses are a new benchmark in automatic screen printing presses, combining the highest quality components, leading-class craftsmanship and high-speed production to create an outstanding press at an affordable price.

An electric indexing system enables extremely smooth and quiet operation. The included, innovative squeegee pressure equalizer system with regulators on each printhead speeds setup and ensures uniform ink deposit for excellent print quality.

Electric printheads, tool-free squeegee/floodbar angle adjustment, pneumatic screen frame clamps and independent squeegee/ flood speeds provide operators with all the time-saving features needed for quick setups. The Copperhead Rival is also compatible with M&R's Tri-Loe® system for the ultimate in print registration speed, accuracy and consistency.