05 May 2022
INKS and VARNISHES Non CMR range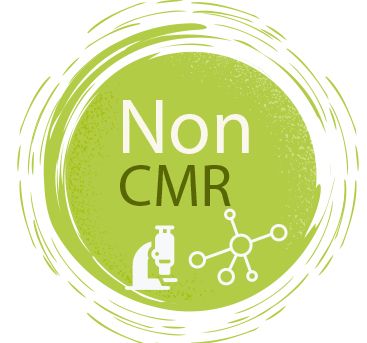 84% of Europeans are worried about the impact of chemicals on their health while 90% are worried about the impact of chemicals on the environment*.
Two thirds of EU consumers are concerned by chemical safety
We are working to make printers' consumables safer as well as improving working conditions.
Reducing health risks with non-CMR products
Our new non-CMR range has been designed to reduce health risks for printers while improving the technical qualities of inks and varnishes.
VFP Ink Technologies is committed to offer non-CMR products, which are more respectful of human health and the environment.
We also want to comply with the ECHA chemical strategy to increase the safety and innovation of our products.
R&D and innovations to improve technical qualities
Our new range has been entirely revised to offer perfect technical qualities: optimal printability, reinforced adhesion, fast and efficient drying while maintaining maximum reactivity and adherence.
The viscosity is ideal to facilitate printing and offer optimum rendering. Offset overprinting and hot foil stamping are fully compatible.
Our commitment to human health and the environment
Our approach aims to help our clients make the transition and substitution from certain products, to more environmentally friendly ones.
Why do we do this? Because prevention is always better than cure!
The expectations of printers and their clients have been listened to and we are therefore delighted to present this new range to you.
Only advantages
We believe that inks and varnishes should offer durability, flexibility, scratch resistance and a wide range of visual and tactile effects, while respecting the environment and those who manufacture them.
In addition, the use of non-CMR inks and varnishes also allows our clients to reduce operational costs such as waste treatment as well as the purchase of equipment and personal protection; and to lower insurance policy premiums while improving employees and associates working conditions.
More information: https://vfp-ink-technologies.com/