30 May 2022
Inkjet technology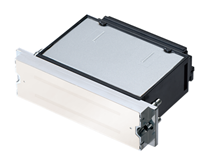 The continual investment and development of our print head family, enables our customers to provide innovative solutions that lead the way in textile printing, sign & display, industrial printing and many other areas.
Our ultimate goal is to reduce time and risk between innovation and market.
How do we do this?
We have a range of components such as print heads, inks and even software that we can use to create a modular solution for you.