15 May 2022
GTC 101-3500 calender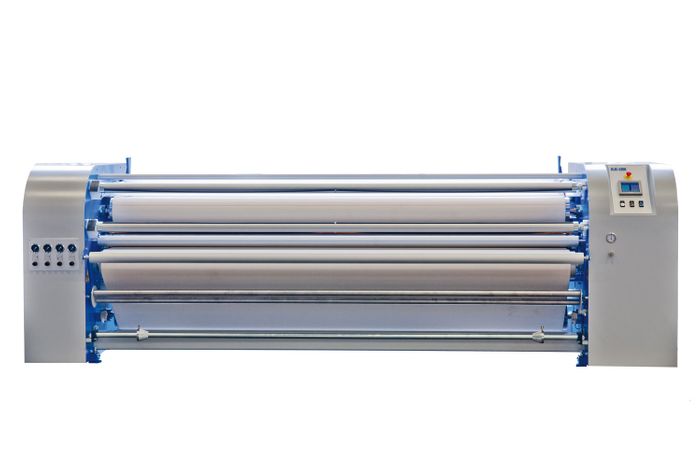 The machine is optimized for ease of operation. The position of the textile and papers rolls are well accessible. Tension control for the papers is set by air pressu-re. Winding of the textile is done on a low tension contact winder, which provides uniformity from the first to the last meter and makes it suitable for all kind of PES textiles. This winder also allows a swift removal of the printed roll without the need for exchanging a shaft!
A touch screen operating panel displays the settings, stores recipes, has a cooling down and programmable start-up-timer, fault indications, but also a very convenient infeed modus; the operator has 3 large control buttons for low-high speed and reverse at the tip of his finger!
It is a typical Klieverik; robust design offering a long life time at low operating cost, the best oil-based heating system for very high temperature consistency and an ingenious belt tracking system for first time right production.