23 Mar 2022
DSE100-Aluprinter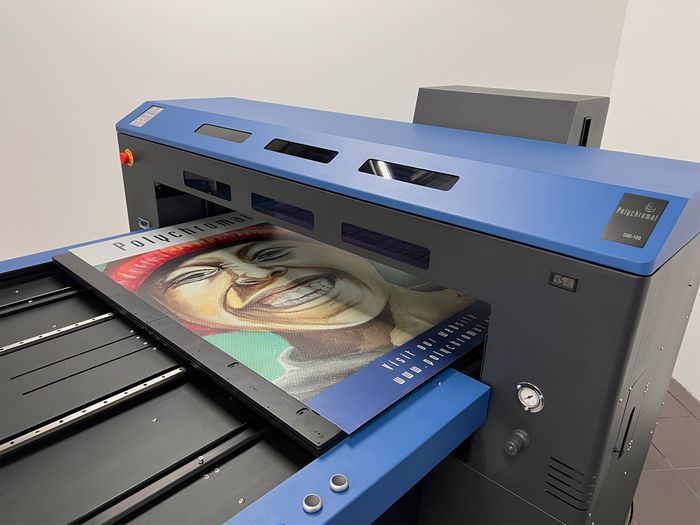 Following the successful introduction of the DSE60-Aluprinter in 2021, Polychromal has decided to produce a new DSE100-Aluprinter based on the same advanced technology as the DSE60. The printer has a maximum print size of 1000 x 1000 mm and is equipped with a vacuum table that can be switched in segments.
Features
Maximum print resolution: 1440 x 1440 dpi
RIP Software: Kothari RIP
Fastest printing speed at 1440 x 720 dpi: 40 minutes / SQM
Print height up to 200 mm
Five-colour inkjet system: CMYK + Transparent
Refillable bottles
Equipped with IMS (ink mixing system) on all the colours for constant motion.
Segmentated heatable vacuum table for optimum print results.
0.1mm accurate on running meter
Printing in anodised aluminium
DSE Aluprinters have been specially developed for subsurface printing in anodised aluminium plate material. Together with DuraSeal and DuraPor plates and DuraColour inks, these flatbed printers deliver a very high image quality and a user-friendly and provide a labour- and cost-saving printing process.
The printers are ideal for creating custom plates, single pieces, short and medium runs, plates with sequential numbering and high-resolution images.
When available?
You can order the new DSE-100 Aluprinter from the end of May 2022. Want to know more? Visit our booth 4.2 – C31