18 May 2022
Digital Printing Machine for Cups and Tubes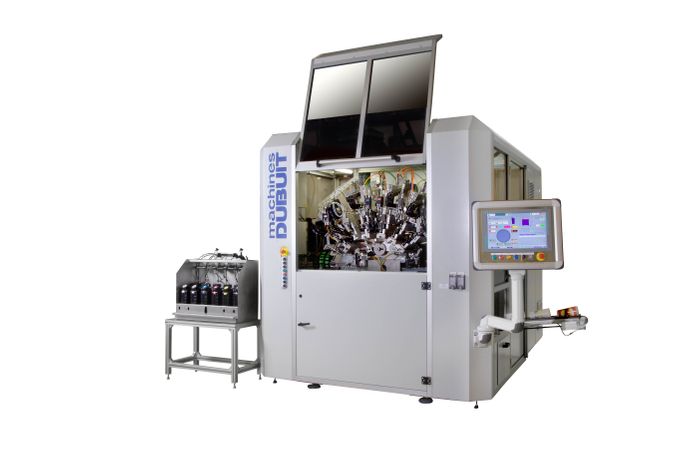 The machine 9360 is suitable for the decoration of cylindrical objects with digital technology. The use of UV ink-jet heads inks allows to reach Photo quality in four-color with white support if needed.
The machine 9360 is an automatic machine with one operator suitable to companies anxious to optimize their quality of impression, willing to assure short and medium productions, being able to offer a personalization of products to their clients.
This system is the result of many years of research and development, and fruit's years of experience in the manufacture of machines of decor for the object industry.
The needs and requests of our clients guided our R&D department to offer a range of machines allowing Machines DUBUIT:
to optimize the rate of use by eliminating pre-press
to accomplish quasi instantaneous decor changes
to enhance quality and achieve the realism of quality photo.
to produce and guarantee a low unit cost of the printed object