14 Apr 2022
aeoon Compact PLUS Series - DTG Printer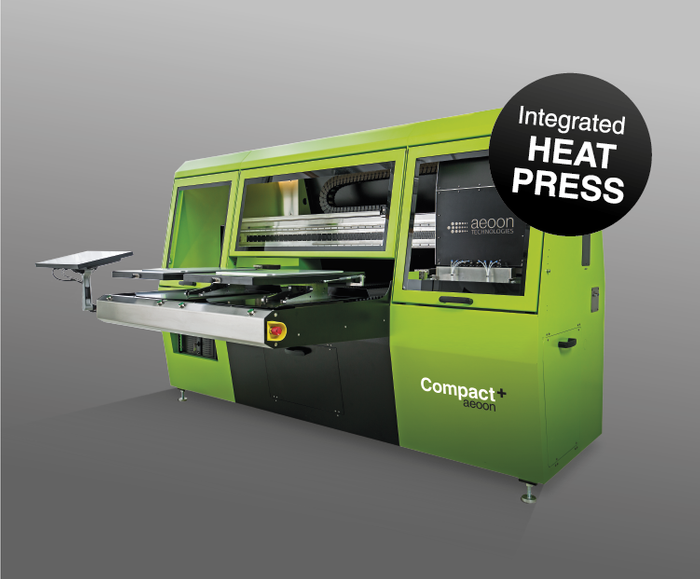 aeoon Compact PLUS Series
Same style, better content!
Pressing and printing in one go
As explained before, our integrated heat press enables you to press the garments before, during and after the print.
The most remarkable innovation in that sense is probably the in-between pressing which only works with our PLUS systems: The garment is pressed in-between the application of the white underbase and the colour layer. This increases the print quality and also helps with the washability of the print.
• No press marks
• Saving additional work steps
• Increased washing resistance of the print because of in-between- and post-pressing
• Heat press size 40 x 50 cm