19 Apr 2022
adVideo Kiosk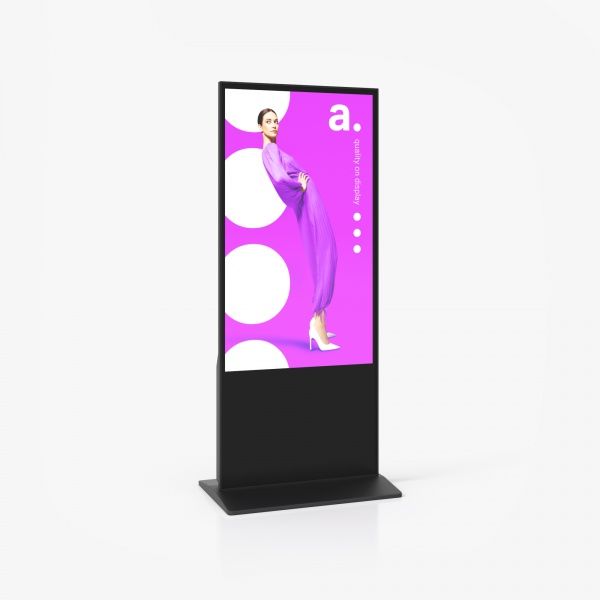 Thanks to its subdued form, our modern multimedia advertising totem will find its place at conferences, fairs, receptions, universities or in shops. The subtle black colour will perfectly emphasise the message which you will demonstrate on it.
The included remote control allows you to operate our digital single-sided advertising screen even from a distance, and for those who prefer closer contact, we offer a 65 or 49 inch touch screen.
Our advertising totem works on the Android system and is compatible with other devices operating on this software. We can connect with the multimedia stand through WiFi and Bluetooth and at any time we can upload to it any application available in Google Play Store.
Thanks to the built-in speakers, it will be perfect as a reception or information desk.


Advantages:
solid construction and stable base
two screen size variants to choose from: 65' or 49'
remote control included
preloaded Android operating system
possibility to download additional applications from Google Play Store
WiFi/Bluetooth
Built-in speakers
HDMI/USB/Ethernet
Very fast rectivity to touch of the screen
Dimensions and weight:
65':
Base: 89cm x 50cm
Total height: 190cm
Screen size: 1428.48mm x 803.53mm
Weight: 85kg
49':
Base: 67cm x 50cm
Total height: 190cm
Screen size: 1073.78mm x 604mm
Weight: 58kg