02 May 2023
Screen printing is dead! Long live screen printing!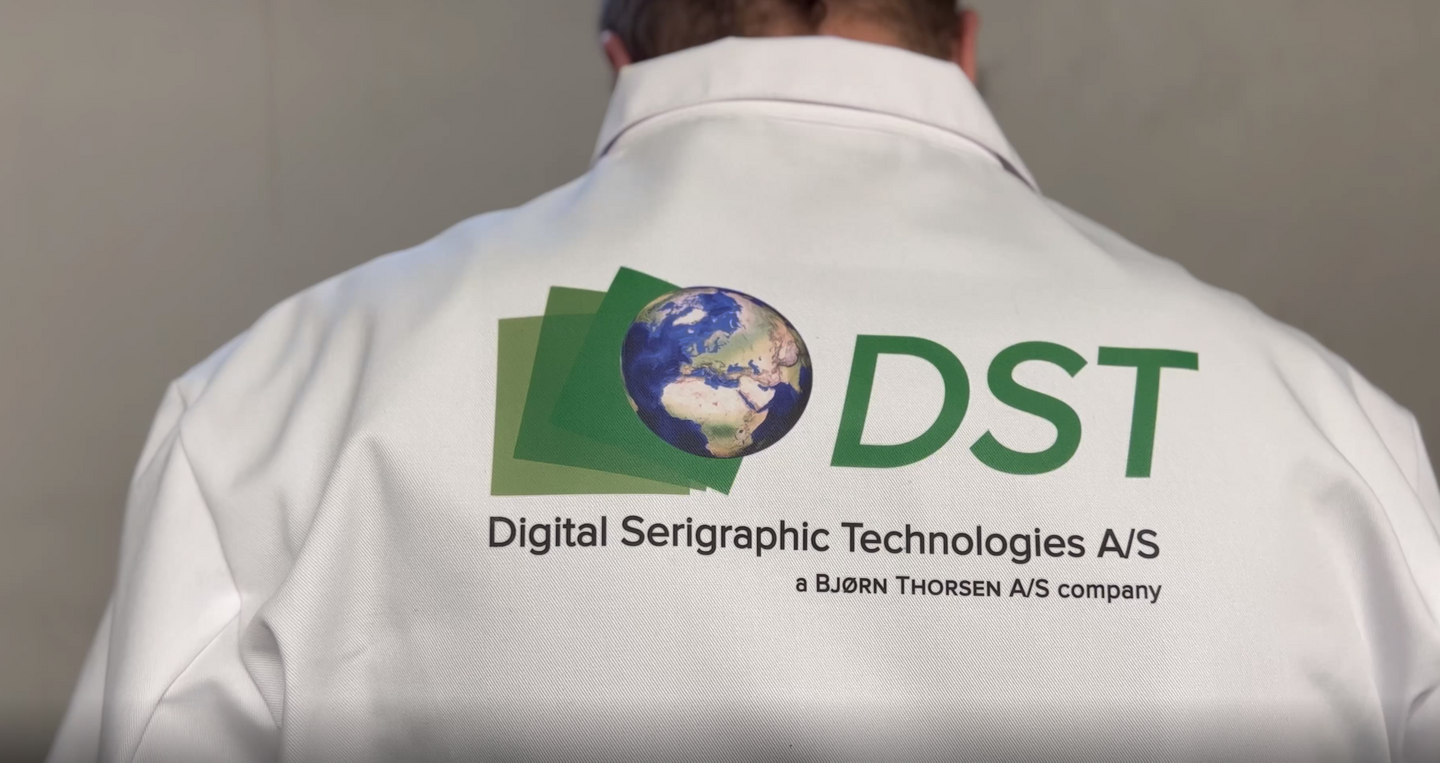 Digital Serigraphic Technologies A/S (DST) develops, manufactures and markets consumables for heat transfers used in textile decoration, whether done via digital/hybrid processes, traditional screenprinting or DTF technologies.
In the world of apparel decoration, screen printing has been a figurehead for decades. But with the rise of digital printing technology, some have wondered if screen printing is on its way out...
The truth is, screen printing is such a versatile technique that it's finding continuity through change, either by being combined with newer digital printing methods or by using more innovative and eco-friendlier products which generate newer effects and possibilities for decorating textiles. In such a dynamic and fast evolving industry as printing, reinventing oneself is the best way for technologies and companies to stay ahead!
Come find us at Stand No B1-E49.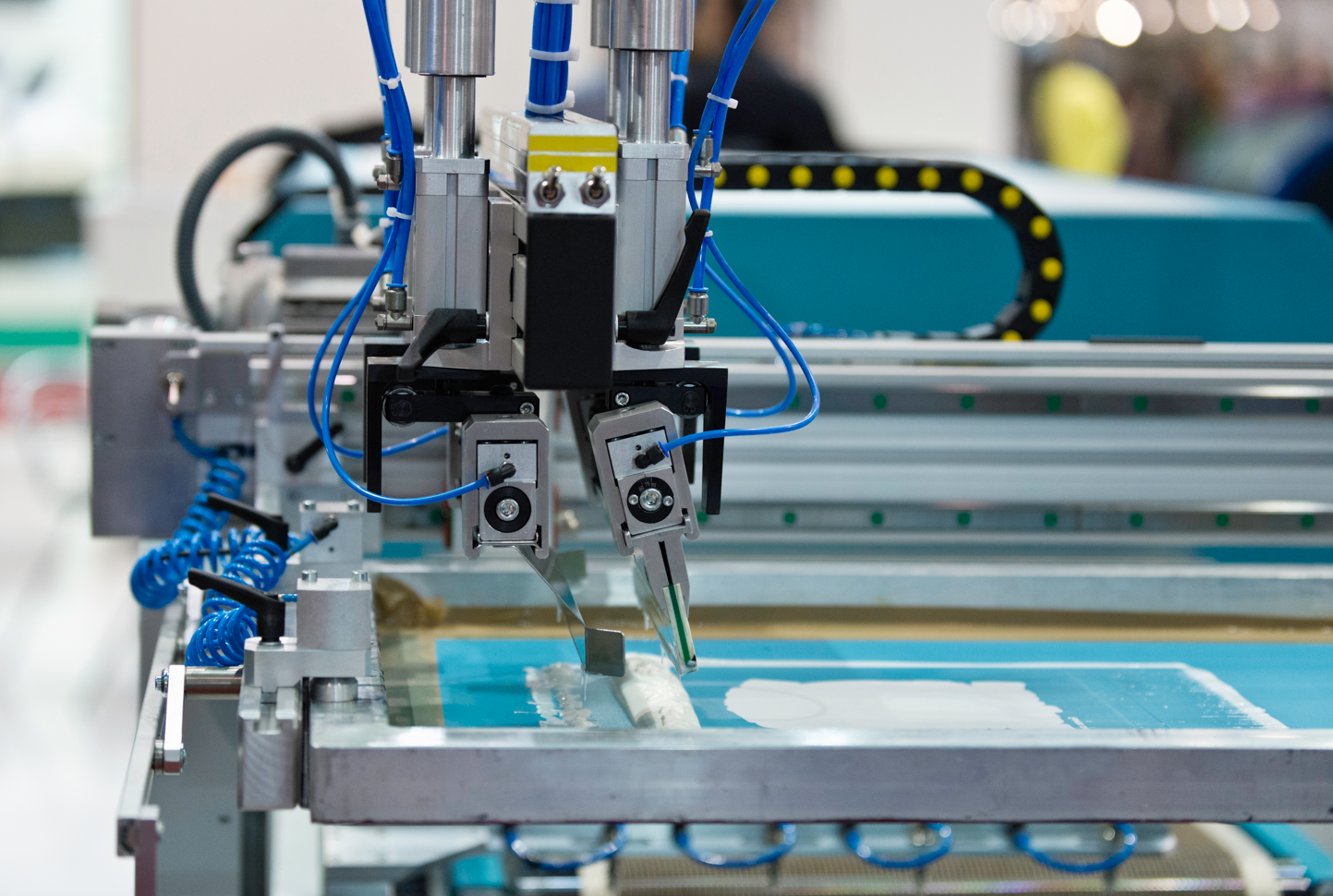 Screen printing has long been the go-to method for printing on textiles. It's a flexible technique that can be used on a variety of fabrics and substrates, from t-shirts and hoodies to tote bags and banners. But as technology has advanced, digital printing has become more popular. With digital printing, you can create high-quality, full-color prints with a level of detail that is hard to achieve with screen printing.
So why hasn't screen printing faded away over time? The answer lies in its durability and versatility. Screen printed designs can withstand years of wear and tear without fading or cracking, making it ideal for items that will be used regularly and will undergo multiple washes, such as uniforms, workwear garments, sportswear, or reusable tote bags. Additionally, screen printing is a cost-effective option for larger orders, making it a popular choice for businesses and organizations that need to produce a lot of merchandise. The key to a value-added and long-lasting heat transfer is also a well-chosen ink, which printers can find at certified and specialized suppliers producing consumables for this purpose. Eco-conscious consumers are starting to inquire more and more about biobased or biodegradable inks. The next trend in screen printing will probably be to make the transfer completely disappear in an environmentally friendly way, so that the fabric on which it was applied can be clean before being reused or recycled!
But while screen printing is still a valuable tool in the apparel decorator's arsenal, it's no longer the only option. With the advent of digital printing technology, like DTF, DTG or white toner printing, decorators can now produce high-quality, full-color designs without the need for multiple screens and color separations. Digital printing also allows for customization on demand, making it a popular choice for items like custom t-shirts and personalized gifts.
So how do these two techniques coexist in the world of apparel decorating? The answer could be the Direct-To-Film as it looks like the best revolution in a while, but it misses the high wash resistance and the high vibrant color. In fact, the hybrid printing for heat transfers is the method that combines the durability of screen printing with the customization and the colorimetry of digital printing, creating a product that's both high-end quality and affordable with medium and large series.
Hybrid transfers, also known as digital screen-printing transfers (DST) or digital smart screen transfers (DSST), are manufactured by merging digital image printing onto film or paper liners and the application of inks and adhesives via a developed screen, as in traditional screen printing. For industrial use, the digital printer can be a professional toner printer, such as those from Ricoh, OKI, Xeikon, Xerox, or even an HP Indigo electro-ink printer to name a few. DST or hybrid printing has emerged as a solution for heat transfers that leverages two printing worlds, for medium to large-size companies, especially in demanding apparel, sportswear, and workwear market.
Associating the two technologies gives printers the possibility to have complex images or logos transferred on textiles with thicker layers of ink, which can improve transfer quality and wash resistance. Hybrid printing uses powder or liquid/printable adhesives. The latter are recommended for use with sportswear, where customers seek properties that such liquid adhesive can deliver: stretchability, shape memory, durability, and a soft hand. It also comes with all the benefits of digital printing, such as metallic or fluorescent effects, hidden elements, etc., together with new screen printing inks developments, such as biobased or inks for highly demanding textile applications.
In conclusion, screen printing is not dead! While digital printing has certainly changed the game, screen printing still has a place in the world of apparel decorating. Its durability and affordability make it a popular choice for many players in this industry. And when combined with digital printing to generate hybrid transfers, it offers the best of both worlds – full-color, high-resolution, qualitative, and long-lasting designs. So long live screen printing!