02 May 2023
What's new in custom embroidery? An overview of unique uses, market status and forecasts.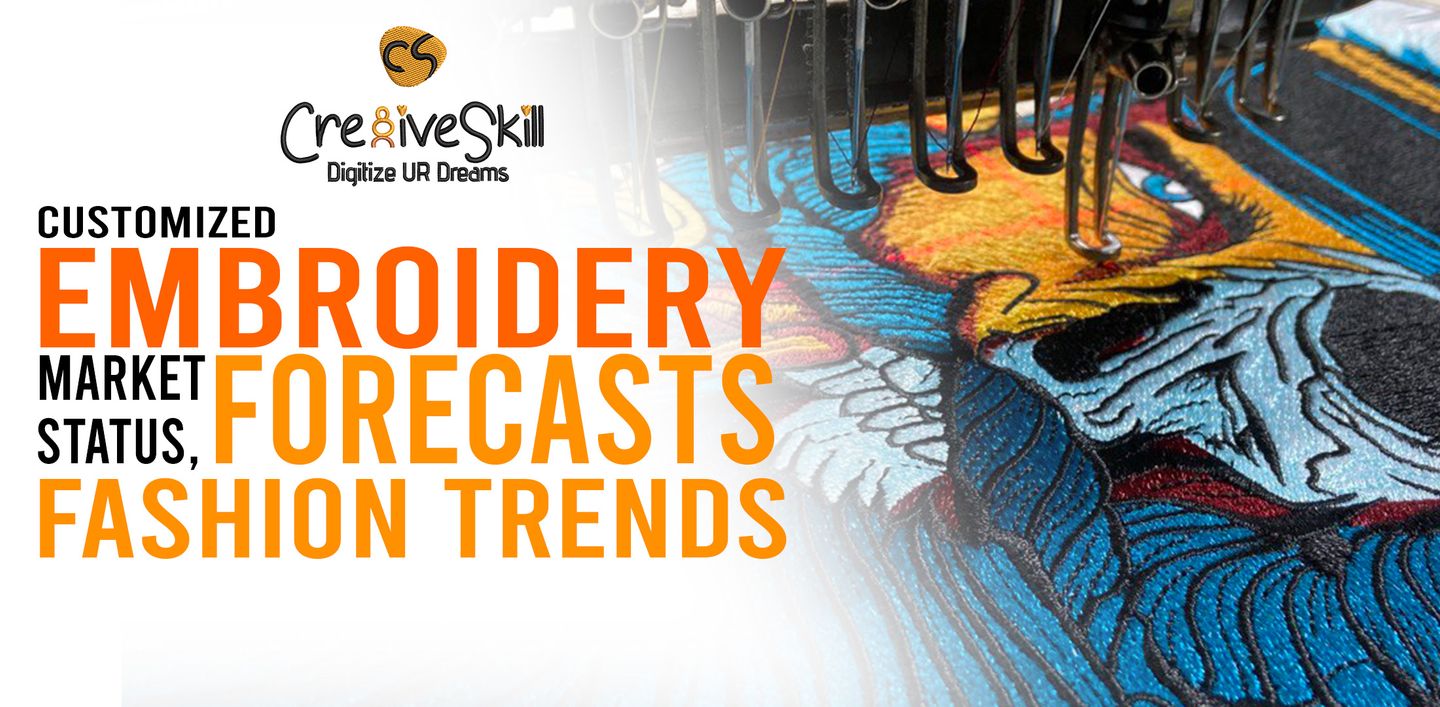 Founded in 2016 by Mr Debabashish Ghosh, Cre8veSkill is a Houston, Texas-based multinational provider of creative services and we can be found at Stand B1-B85 in Munich! Our portfolio of services includes mainly embroidery digitizing services, vector art conversion, custom embroidered patch services, and Coloreel embroidery digitizing services.
Embroidery has come a long way since its early origins and continues to evolve and adapt to the latest trends and technologies. One of the most recent, notable trends in the embroidery segments is the integration of technology - especially, Coloreel's instant thread coloring unit (ITCU) technology, which has revolutionized traditional embroidery by providing nearly limitless color options and the ability to create intricate designs using gradients and shading that would otherwise be difficult to achieve using conventional stitching techniques. This has made high-quality custom embroidery more accessible than ever before, and the demand for embroidered garments, accessories, and other personalized products continues to push embroidery innovation with innovative techniques such as 3D embroidery, laser etching, and the use of high-quality threads in a variety of colors, textures, and finishes.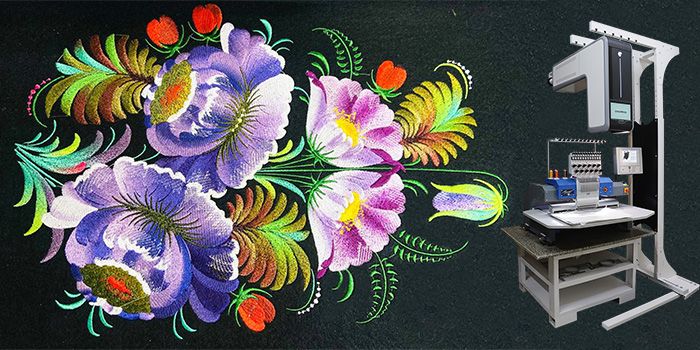 Another noteworthy trend is the growing focus on sustainability. While customers across the world have become more engaged in environmental and sustainability topics in recent years, print-on-demand embroidery vendors are constantly working toward ways to integrate eco-friendly materials and methods into their manufacturing processes. By adapting to shifting trends and expectations from customers, the fascinating world of custom embroidery continues to grow and expand.
Custom embroidery market status and forecasts for the global market:
The global embroidery market has witnessed steady growth in recent years due to advancements in technology and people's growing inclination for customized apparel and accessories. Furthermore, corporate branding and promotional items, as well as the ease of accessing embroidery services, are driving up demand.
While North America and Europe seem to be the dominant markets for custom embroidery at the moment, Asia-Pacific is expected to show the fastest growth rate in the coming years due to the growing disposable income of people and the presence of a large textile industry. According to MarketWatch.com, the global embroidery market was valued at USD 27,299.09 million in FY 2022 and is projected to increase to USD 5715.94 million by FY 2028 at a compound annual growth rate (CAGR) of 13.11%. (https://www.marketwatch.com/press-release/embroidery-market-size-2023-booming-worldwide-by-2031-2023-04-12)
Popular Ways to incorporate Custom Embroidery: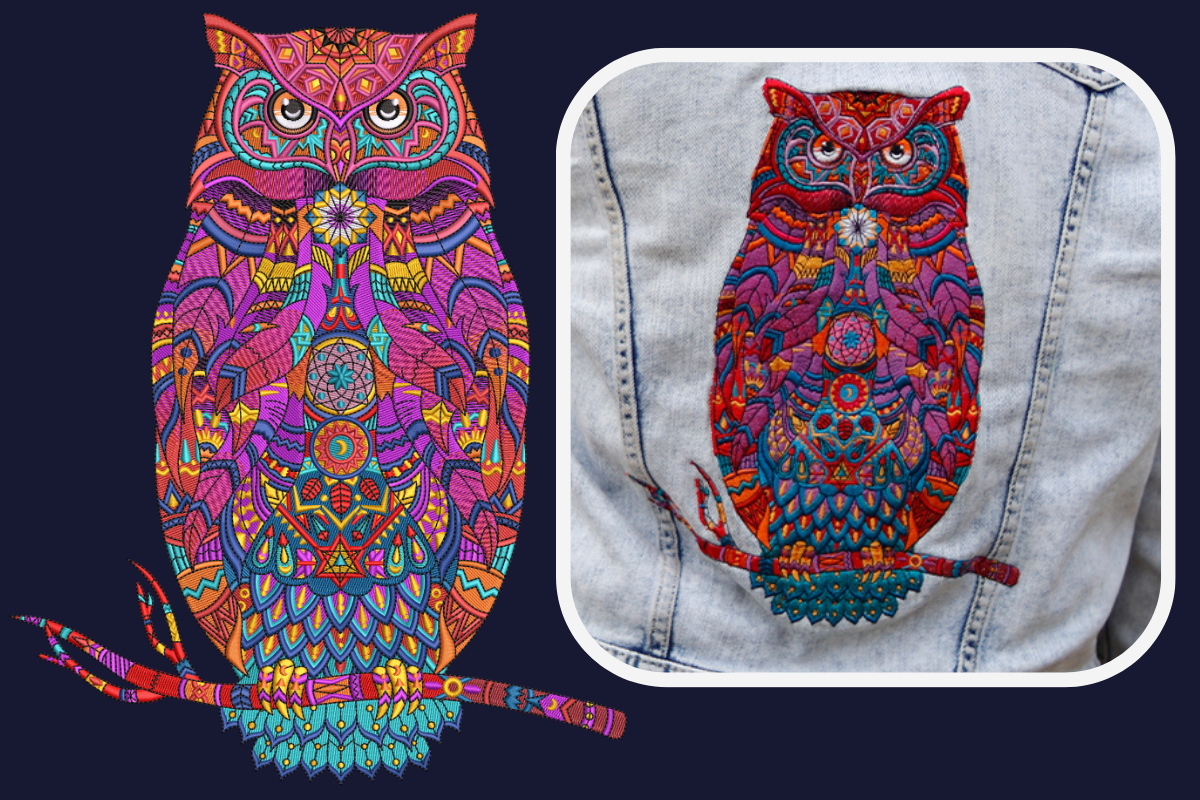 As the fashion world continues to embrace vibrant hues and eye-catching trends, intricately embroidered fashion accessories made of cloth, metal, beads, glass, wood, leather, silk, and even plastic are gaining momentum that is both stylish and sustainable.
A large number of fashion designers have been experimenting with their own sets of accessory designs and accessory embellishment possibilities, each bringing a distinct style to the final creation. With this, there are many hot trends in the embroidered accessory segment, and consumers are loving to incorporate embroidery into anything from jewelry to footwear as a means of self-expression. Today, custom embroidery trends include:
- Embroidered earrings
For fashion lovers, embroidered earrings with an emphasis on unique and personalized designs are a unique style in current fashion trends. In 2023 and beyond, we may expect to see a further evolution of fashion earrings with intricate and detailed designs by using the power of modern embroidery techniques and adding eco-friendly, sustainable, and recycled materials.
- Embroidered pendants
Wearers are increasingly opting for minimalist designs for pendants with simple shapes, clear lines, and bold geometric patterns, with triangles, circles, and squares appearing to be particularly trendy. Also, you can incorporate materials like beads, sequins, or metal accents into embroidered pendants for a more textured look and feature raised embroidery or beading to add depth and dimension.
- Embroidered bracelete
Embroidered bracelets with various textures and dimensions are now commonplace, and these bracelets incorporate different types of embroidery, such as 3D embroidery, French knots, or beadwork. The trend of stacked bracelets is gaining ground, with multiple bracelets worn together for a layered aesthetic.
- Embroidered shoes
In terms of style, we are seeing a growing interest in statement footwear, with embroidered shoes being a popular choice. In terms of design, we can see a shift toward more elaborate and intricate embroidery, with a focus on unique and visually appealing designs.
Also, customers are becoming increasingly drawn toward embroidered sneakers and embroidered sandals, just as they are toward shoes, and this trend is projected to continue in 2023 and beyond, with metallic embroidery gaining traction in the category.
- Embroidered face masks
People are increasingly becoming fond of embellishing their masks with beaded embroidery, laces, and cross stitching, and they are selecting a wide range of fabrics for masks, ranging from lightweight cotton to more luxurious materials such as silk and satin.
Conclusion
Custom embroidery is a timeless art form that continues to evolve with the latest trends and technologies. From apparel and accessories to unique and personalized embroidery applications, the possibilities are endless. With a growing market and a promising future, the custom embroidery industry is set to continue its growth and innovation for years to come.
Contact us:
info@cre8tiveskill.com
www.cre8tiveskill.com