15 Sep 2021
Re-board want to show the world what paper can do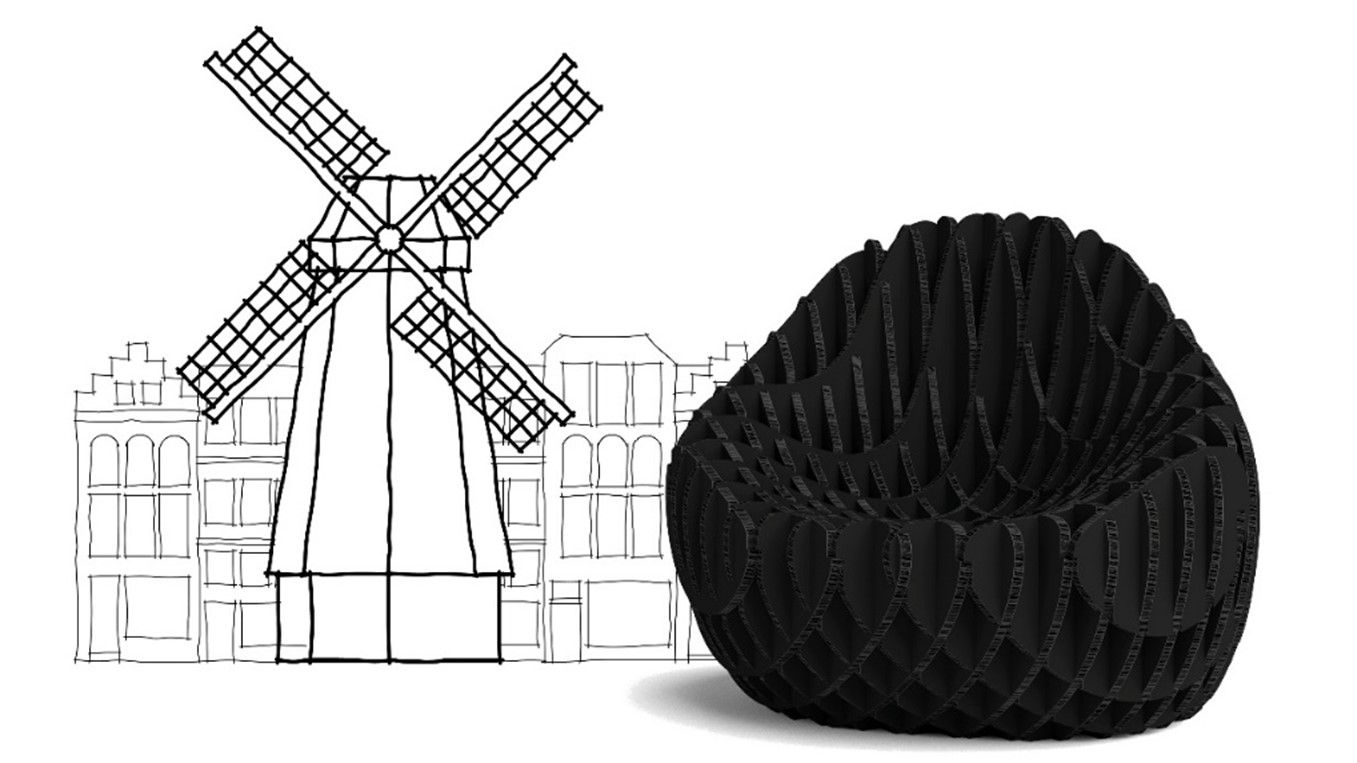 The high value of low weight
A Re-board® black version of the MC 205 chair from Nordwerk (https://nordwerk.co/) is awarded on site at the Re-board booth during FESPA Amsterdam as part of our informal competition where everyone can participate.
Re-board want to put focus on what building material weight means, not only in kilograms but also in emissions. Running with very low weight in both categories' Re-board position itself as a sustainable alternative to traditional event and expo materials. Flat packed as boards and flat packed as products, easy to handle, to mount, to build and even to adjust on site. Low material weight reduces time in any stage (logistics, handling, production, building).
The low weight as in environmental impact allow event organizers and stand builders to make sustainable choices with much lower emissions. On top, a Re-board fibre can recycle 5-7 times (cradle to cradle) and that allows the event industry to approach circularity in the business. Meet us at FESPA 2021 in Amsterdam to touch, feel and see what paper can do, and of course for a good talk.
Stand: 5-K61
(Re-board premium: 2.0 kg/sqm and 0.7 kg Co2/sqm cradle to gate)
We want to show the world what paper can do: www.reboard.se