12 Apr 2021
Printing on polyester with the Brother direct to garment printer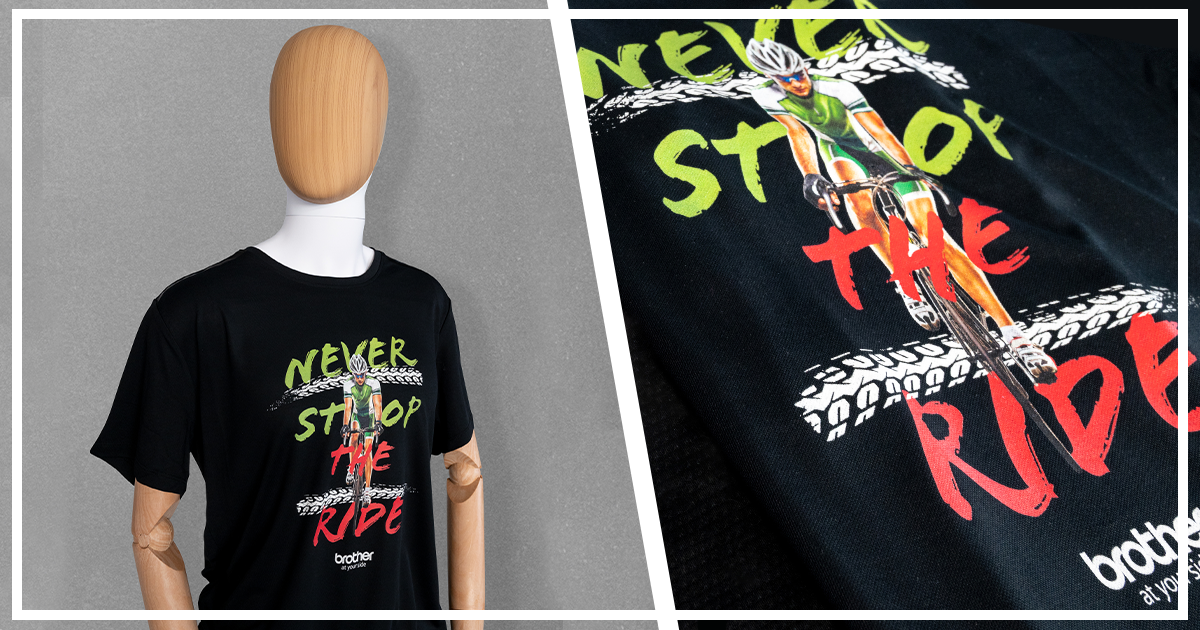 Brother – opening doors to new opportunities!
Brother always strives to meet the needs of its customers.
Therefore, we are all the happier that we managed to find a way to open the door to a whole new market for our GTXpro and GTX customers – the polyester garment printing market!
By developing a special method for our direct-to-garment printers GTX, GTXpro and GTXpro BULK, we have created a way to reach an excellent print result and high washability at reasonable printing costs and time on 100% dark polyester. Our new method has already been tested successfully on various polyester materials.
To ensure that your polyester textiles can also be printed on without any problems, you may contact your certified Brother dealer in the EMEA region to have your materials tested there or you can get the new software/firmware package and the how-to-do instructions from the dealer directly to test it with your own GTX or GTXpro printer.
What do you need for this? Nothing else than what you should already have:
1. GTX or GTXpro machine
2. Same Innobella Textile inks (GTX & GTXpro)
3. Standard pretreatment (GTX & GTXpro)
4. Pretreatment machine
5. Heat press
The only additional item which you need is the special software/firmware package and our guideline made for dark Polyester printing.
This new software/firmware package is available through our certified distributors and we have decided to offer it free of charge.
We wish all our existing and new customers a lot of success with this new application potential.