29 Apr 2022
Nearshore, Nearer than Ever Before with Sustainable Digital On-Demand Textile Production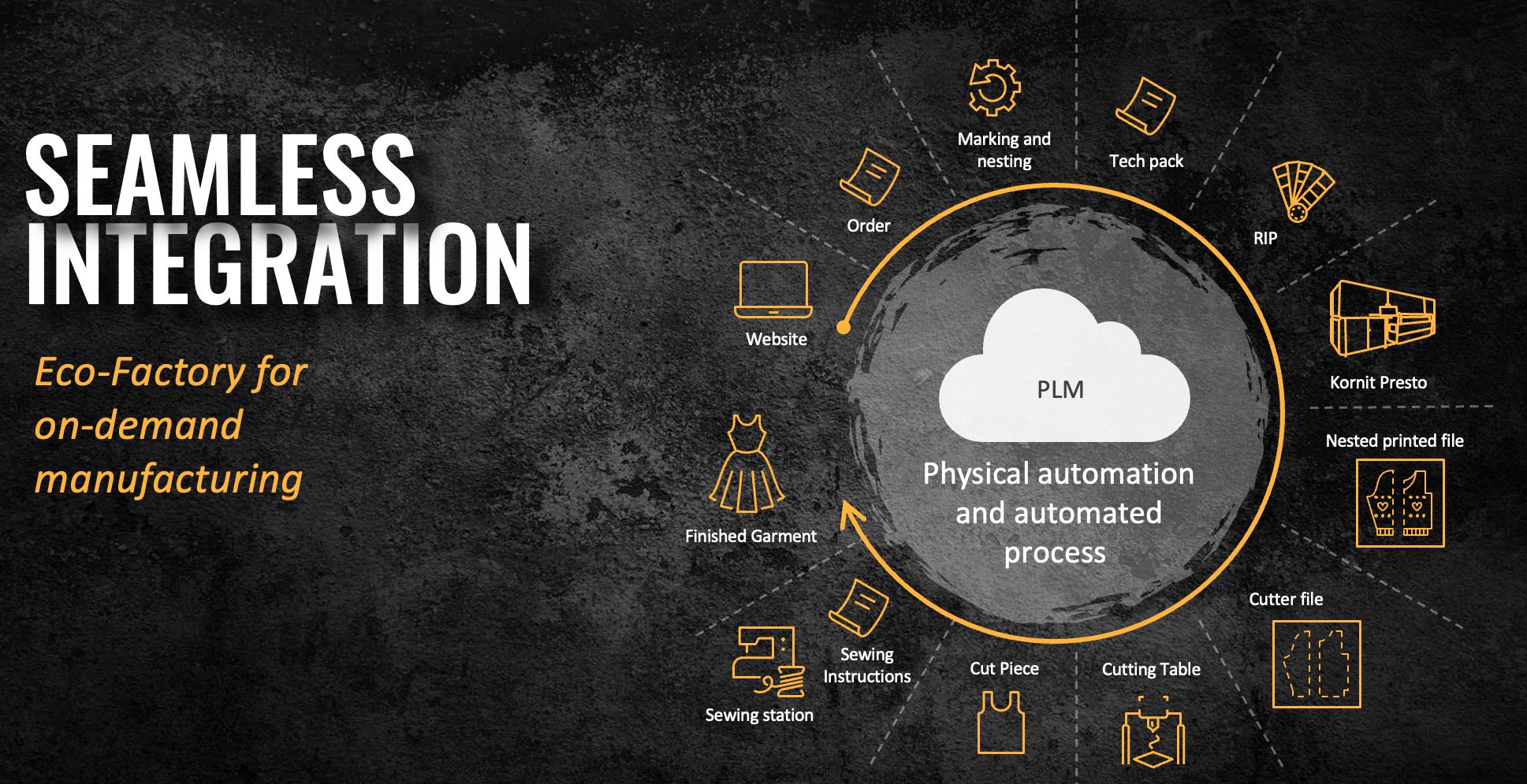 If the rise of e-commerce and an increased awareness of the textile industry's troubled footprint – as a driver of ecological damage, and a beneficiary of troubling labor practices – had not proven sufficient in driving a sea change in production practices, the pandemic economy and the many forms its fallout has taken worldwide is surely doing the trick. Neither the supply side of the equation nor the demand side have emerged unscathed, and with a web-enabled marketplace providing more choices than ever before, making a single unwise sacrifice can spell doom for any number of businesses left unprepared.
Consumers expect variety. They expect customization and personalization. They expect quality. They expect fast delivery. They expect a competitive price. They expect responsible business practices.
Supply chain disruptions? Labor shortages? Costly overproduction? That's not the consumer's problem. That's your problem.
There is, however, considerable upside for brands and fulfillers prepared to lean into the forces driving a transformation in today's marketplace. Digitization empowers buyers, but it increasingly empowers producers, as well – and no development embodies new opportunities more so than sustainable, on-demand digital direct-to-garment (DTG) and direct-to-fabric (DTF) fashion and textile production.
These systems present a comprehensive vision for making textiles a cleaner, more versatile, more agile, and ultimately more expressive enterprise – without sacrificing profitability. Giving creators and brands the capabilities to produce any design, in any quantity, on most fabrics within minutes, this agile
production model eliminates overproduction and inventory waste. Certified-safe, eco-friendly pigment inks are compatible with many substrates, capable of unparalleled graphic detail and the broadest available color gamut, at the push of a button. A single-step process, requiring no pre- or post-treatments, completes the most cost-effective end-to-end fulfillment mechanism available.
This fast, efficient, sustainable production capability offers ready-to-wear quality to match the needs of Europe's finest fashion houses, but also provides reliable applications for such practical pieces as sports and athleisure apparel, streetwear, branded and licensed apparel, home textiles, and accessories.
On-demand digital production technologies optimize output at a low and consistent cost per print, requiring minimal labor and floor space to generate high-margin pieces virtually without interruption. In addition to making orders of any size profitable, this technology opens a considerable opportunity for proximity production, as well. As brands and fulfillers increasingly find, nearshoring operations is easily accomplished with digitization; not only is production itself streamlined, but digitized workflow enables a complete integration of the end-to-end process, from online point of purchase to allocation and prioritization of resources, to floor management, to production, to shipping logistics – pixel-to-parcel automation, perfectly aligned with a web-enabled customer expecting a fast, accurate, low-friction experience.
Digital production systems can be supplemented by comprehensive workflow automation platforms, enabling rewarding experiences for purchaser and producer alike, delivering efficiency, quality, agility to capitalize on sudden demand shifts and opportunities, and a healthy profit margin under diverse and unpredictable circumstances. Integrating these workflows with a robust online point of sale, furthermore, creates a pathway to aligning supply and demand on a global scale, connecting creators to digital-enabled producers who can fulfill their needs quickly and locally, eliminating supply chain risk – and time to market, and carbon footprint – and making sustainable, on-demand fulfillment accessible to those who need it, without demanding considerable capital expenditures.
"We are their virtual warehouse," said Aaron Yanelli, who leads the KornitX workflow solutions program for Kornit Digital, at the company's recent exhibition in Tel Aviv. "The network ensures we produce things in the right place. If I'm in Tokyo, it makes no sense to make my shirt in Dallas and have it shipped that distance. We are truly removing these obstacles and rewriting these rules."
As the past few years have demonstrated, the marketplace can be volatile, and the only constant is that customers will demand quality, variety, speed, and conscientious production. With sustainable, on-demand digital fashion and textile production capabilities, you can answer that call every time, without fail – while making healthy profits to prosper and grow.
Visit Kornit Digital at FESPA Berlin 2022 in Hall 27, Stand 27-D60.