01 Jun 2022
Nazdar Ink Technologies to manufacture VFP Ink Technologies electronic inks for US Market.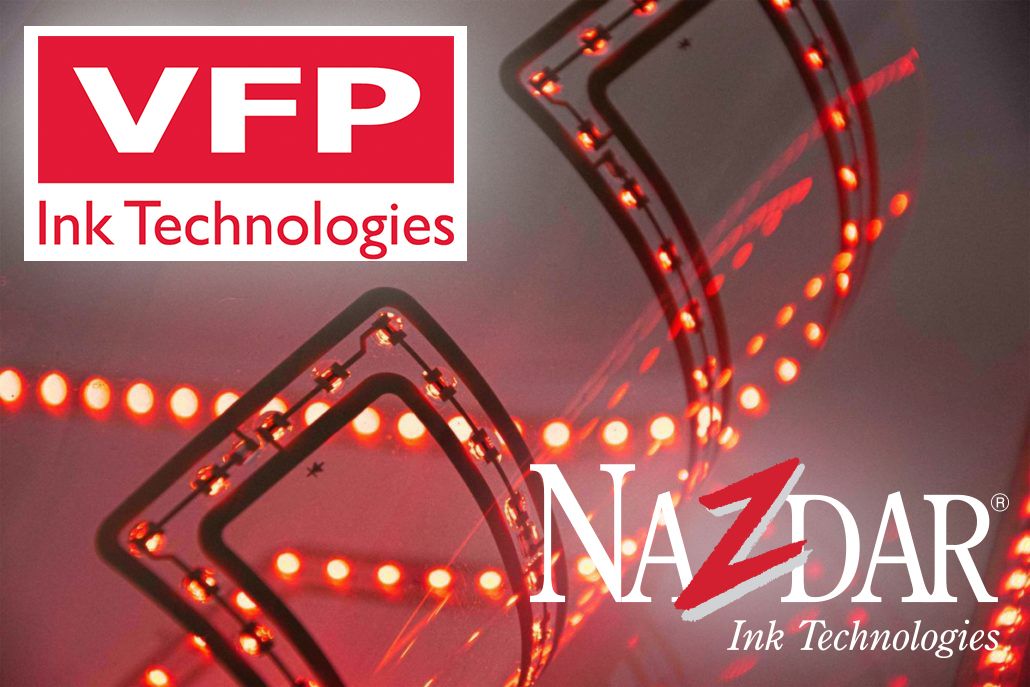 VFP's core business is developing and manufacturing decorative and functional screen inks for industrial applications, such as bank cards, adhesive labels and printed electronics. This expands on the current relationship where Nazdar and VFP have partnered to where Nazdar sells VFP Credit Card inks in the US since 2012.
Nazdar Ink Technologies has manufactured specialty graphic screen printing inks since 1922 and currently produces a wide range of screen, Inkjet, Narrow Web, Coding & Marking, and other industrial coatings utilized by printers around the globe.