30 Mar 2022
Meet the new KOLIBRI tabletop folding machine!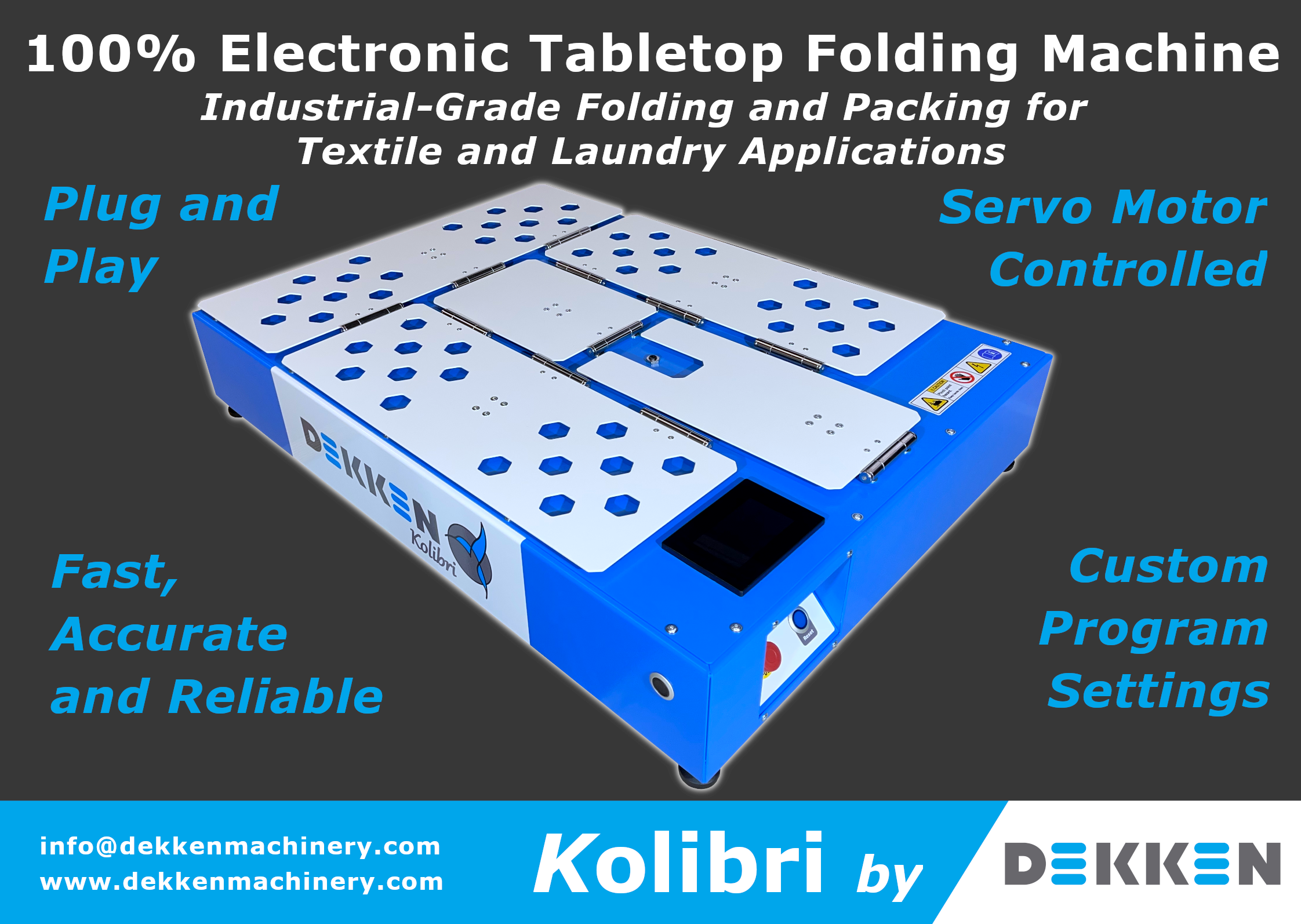 Dekken will be launching the newest member of the family!
The new Kolibri is the most compact tabletop textile folder machine in the Dekken family. It is powered exclusively by electricity. A simple plug is all it takes to fold and pack efficiently and precisely.
This compact machine was designed for small to medium sized companies who want to take their folding and packaging processes to the next level.
It features high-quality components and a maintenance-free design, while maintaining a competitive price which was made possible by rethinking our manufacturing processes.
As all Dekken Machines, the Kolibri is both smart as well as versatile. The user can program his own Folding-Patterns in the user-friendly UI as well as track his production volume. The ability to control the folding process 100% gives the possibility to create the most efficient folding programs tailored to our customers' needs.