01 Apr 2022
Make Coffee Time More Joyful with Sublimation Marble Mugs!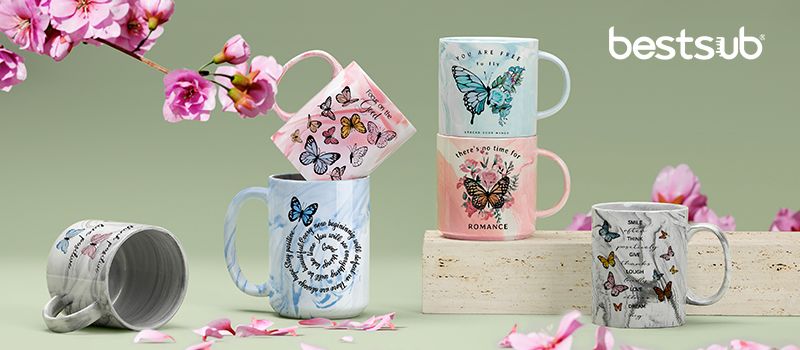 A good day starts with these exquisite marble mugs! Image how enjoyable to have coffee served in one of these gorgeous mugs!
These beautiful marble mugs are made with the special mixture of clay and natural marble, so every single mug features entirely unique patterns and definitely brings some novel, elegant vibe when drinking.
You can choose from 12oz stackable mugs, 11oz and 15oz mugs, and add more uniqueness by sublimating your design! It will sit beautifully on your hand and make you relish your coffee time better.