16 May 2022
Introducing Polyprint's Next Generation Direct-To-Garment products at FESPA Global Print Expo 2022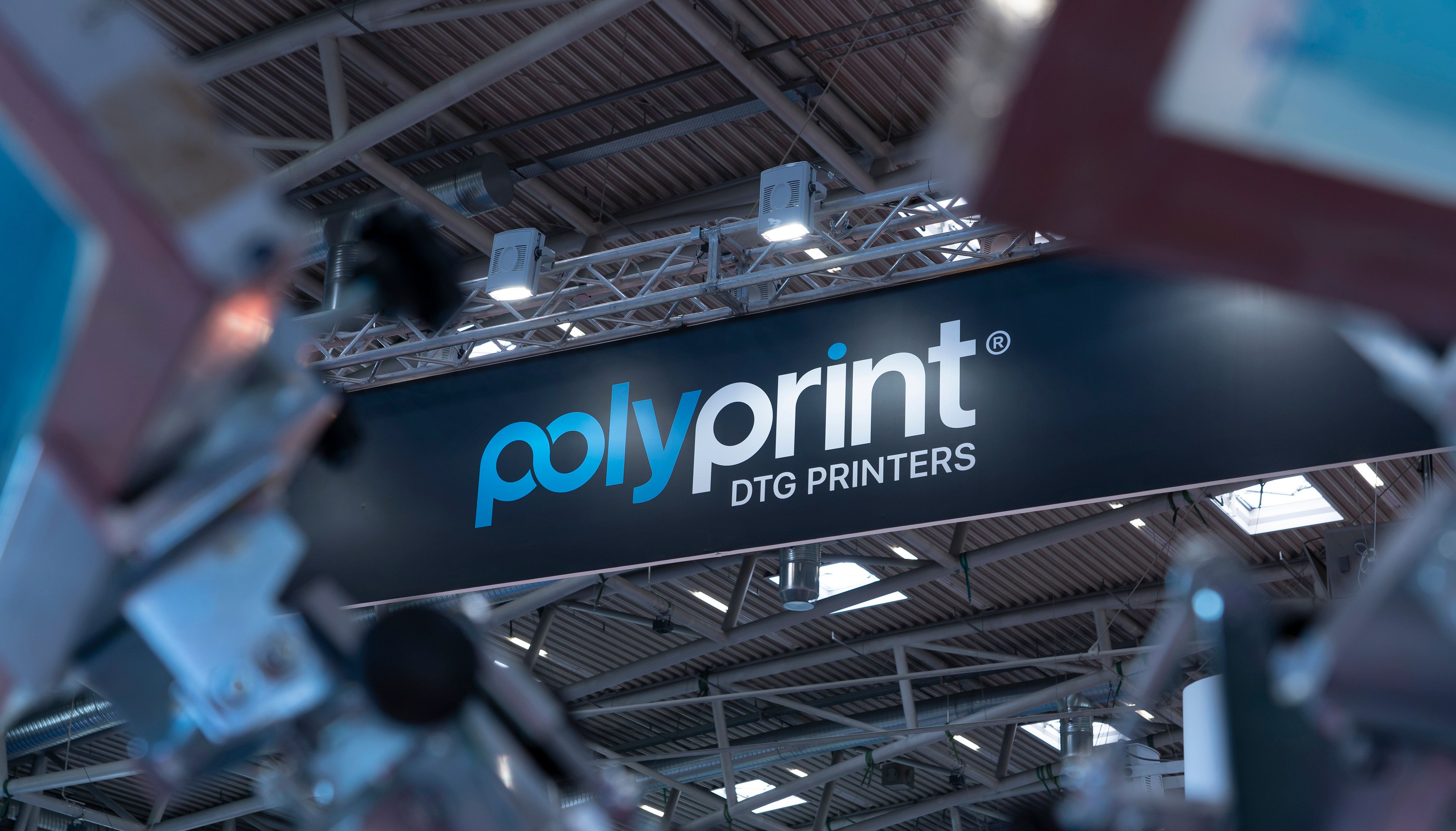 Polyprint, the expert DTG printer manufacturer, will be showcasing its latest technological advances LIVE at Fespa Berlin Global Print Expo, May 31st-June 3rd, 2022. Visit Polyprint at Hall 27, Stand D42 to discover the Next Generation Direct-To-Garment printers, New Texjet DTG Inks, and the upgraded automatic pre-treatment machine, PreTreater Pro.​
"Dedicated to giving our clients the competitive advantage, we produce premium-quality DTG products from the ground up. Fueled by our customers' feedback, we have taken the next step in the apparel printing process and created high-speed DTG printers to cater to the needs of on-demand garment decorators who want to TURN UP THE DTG VOLUME and boost their productivity" says George Benglopoulos, Polyprint's CEO.
Introducing Polyprint's Next-Gen DTG products:
Polyprint's Next Generation DTG printers are designed, developed, and manufactured in-house by Polyprint experts. Created for non-stop production, these DTG printers are equipped with a bulk ink printing system, a white ink recirculation system, and an auto CMYK/White agitation system, offering α seamless production, cost-efficiently, with superior print quality up to 4800dpi. Fourteen different Snap-On platens deliver a wide application range with Direct-To-Garment and Direct-To-Film printing capabilities.
NEW Texjet NG120 | Next Generation Direct-To-Garment printer
Fulfill orders with ease! Featuring two industrial print heads, a max. printing area of 40x50 cm, CMYK+White or 2xCMYK print head configurations.
NEW Texjet NG130 | Next Generation Direct-To-Garment printer
Pump up your productivity! Featuring three industrial print heads, a grand print area of 50x70 cm (ideal for the fashion industry), and multiple print head configurations:
1xCMYK, 2xWhite
1xCMYK, 1xRGB, 1xWhite for increased color gamut
2xCMYK, 1xWhite for faster production on lights
3xCMYK for maximum production on lights
NEW Texjet Inks| Advanced Direct-To-Garment Inks
The leading DTG ink formula for garment decoration perfection! Specifically created for all TexJet DTG printers, these NEW Texjet DTG bulk inks come with an enriched color gamut for lavish designs, and quick fixation times for faster production. These water-based textile pigment inks are environmentally friendly and offer enhanced stretchability and superb washability for long-lasting prints.
PreTreater Pro| The upgraded automatic pretreatment machine
Discover the upgraded PreTreater Pro! Find key improvements that offer an even better garment pretreating experience. This advanced automatic pretreatment machine offers stress-free, uniform garment pretreating, to exceed customer expectations, with perfect DTG prints.
Forge your DTG path with Polyprint's Next Generation DTG solutions and take your garment decoration business to the next level. Texjet NG120 and Texjet NG130's Official Launch is scheduled for the second half of 2022. Join us at FESPA Berlin 2022, Hall: 27, Stand: D42 and let's raise the DTG bar together!
-END-
ABOUT POLYPRINT
We specialize in DTG printing technology, helping garment decorators start and grow successfully with cost-efficient solutions and great customer support. We've been designing, developing, and manufacturing TexJet® DTG printers since 2006. Available through a worldwide distribution network of 60+ countries.