02 May 2023
Image matters.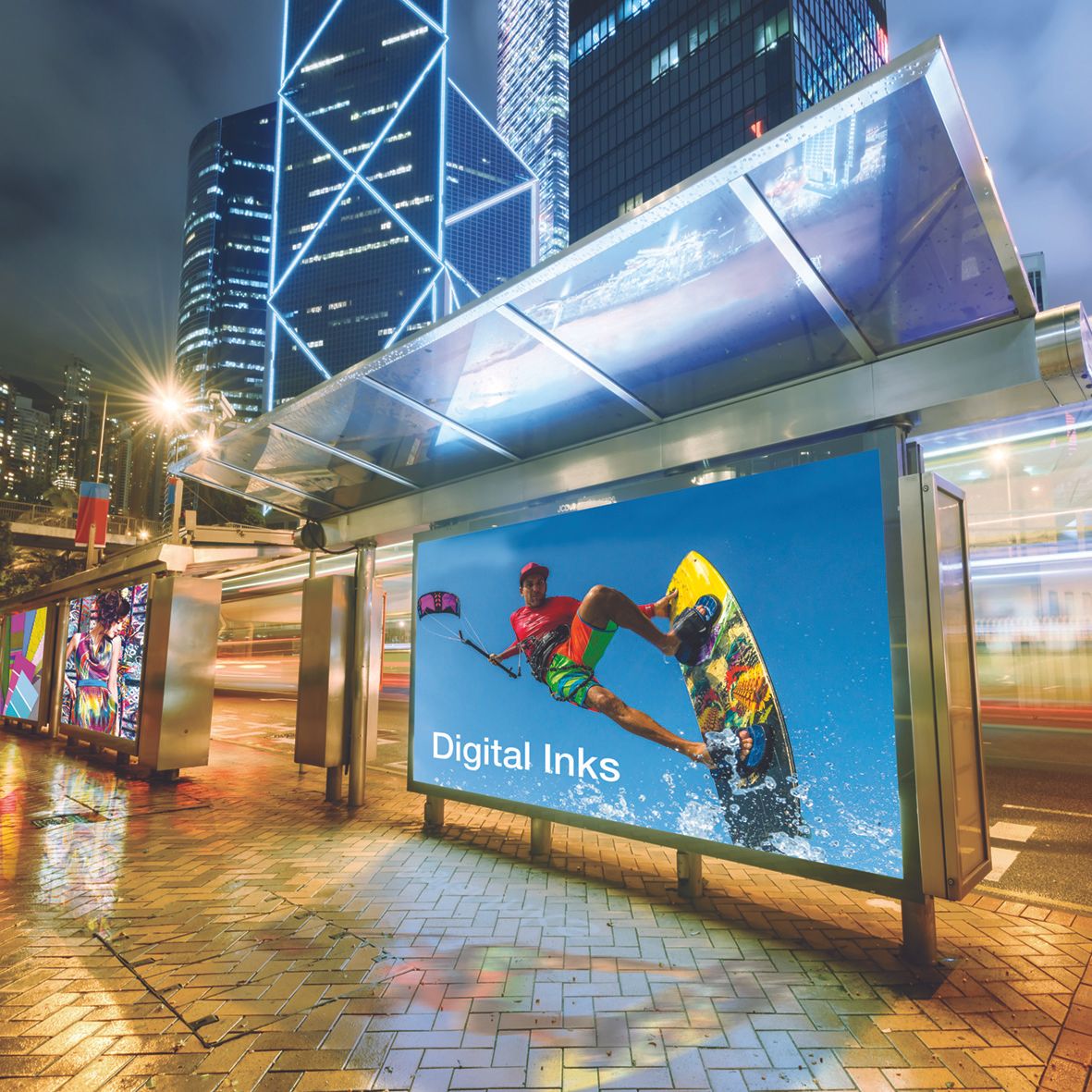 We, more than everyone else, are perfectly aware of the implications behind the above statement.
Quality, colour vibrancy, minute details, top-tier level of printability, reliability and resistance are all the necessary fundamental elements that together elevate the look of a print.
JK Group, a Dover operating company, with headquarters in Italy, is an innovative digital ink company serving the textile market. JK serves its global customers under two independent brands; Kiian Digital and J-Teck. JK is a recognized leader in dye sublimation and pigment ink technologies for textile printing.
Come and see us at Stand No B1-A10.
Sublimation started its life in the textile industry, when textile decoration became more and more popular in the fashion world (around the 1990's - a golden era for style ad street fashion), to the point where many brands still look at those years trends as reference. As the printing industry advanced, the market interest in dye-sub printing grew and together with this printing method, details and versatility, expanded into other sectors, such soft signage and outdoor & indoor decoration. Today, sublimation transfers crisp, detailed, high-quality photos and long-lasting images onto multiple medias, including hard surfaces. Hard surface sublimation products require a specialty coating which is receptive to dye-sub via heat transfer. Early hard surface sublimated items were coasters, plaques, and name badges; nowadays visual communication, which includes everything that enables a company or organization to communicate its brand and identity, is one of the main communication channels and it has tangible, important consequences on the business. As a result: image matters more than ever.
Carrying out a sustainable and lean production chain is today one of the most urgent challenges that the textile printing industry has to face, since the environmental impact of our industry is one of the most significant. The textile industry consists of a complex and lengthy supply chain, which involves various processes and multiple partners. Manufacturers and brand owners have been focusing on reducing the environmental impact of textile industry and still sustainability and circularity require a lot of shared commitment among the involved players at every stage of the process. But this positive evolution of the full production chain requires time. In such context sublimation is an effective opportunity for digital textile printing. Not only is dye-sub a green solution which enables around 40% gas saving and around 20% electricity saving thanks to a short process ; no-padding, dry heat, no-washing and no-steaming. It also uses paper, which is an almost completely virtuous circle. Paper can be 100% recycled after the use and this alone is a huge vantage. In addition, using low weight paper reduces the carbon footprint of 40g/m2 and around 98% of the water used to produce paper is re-used.
By identifying the right key elements – inks and substrates – it is possible to achieve advantages in the image quality while also being more sustainable in creating indoor and outdoor decoration. Outdoor deco is particularly tricky. The main effect of outdoor exposure is fading and colour shifting due to the action of UV rays on the dyes used in the ink's formulation, thus causing the perceptions of colour shift in the viewer making this even more evident. Weathering resistance is tricky and it includes several weathering parameters: the effect of water, temperature and exposure to sunlight. An effective dye-sub ink helps to counter the fading effect offering a significant performance improvement. Weathering resistance does not depend only on the ink but also on the substrate to be printed, that contributes to determine how long a product will remain as it first was. The right match between ink and substrate sets the outdoor lifetime of the prints.
Outdoor decoration's goal is catching the viewer's attention, highlighting what makes the brand, product and the service unique and inimitable. Thus, outstanding image quality of the prints is a mandatory condition. An attentive materials selection allows to achieve sunlight & UV exposure resistance, weathering resistance, thus resulting in a longer life expectancy of the product itself, all while keeping an outstanding image quality.
Contact us at : https://www.j-k-group.com/