15 Mar 2023
DTF now! easy inks shows green complete system at FESPA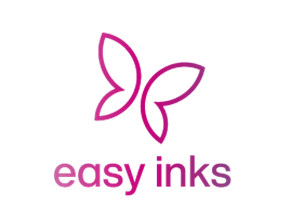 DTF now! easy inks shows green complete system at FESPA
in hall B2 stand E42
Flexible digital printing on almost all textile fibres, without pre-treatment or washing out. It sounds unbelievable, but with DTF (Direct-to-Film) it is a reality. The technology has struck the industry like lightning. That is why easy inks GmbH, manufacturer of high-end inks "Made in Germany" now offers DTF consumables: clean, safe and reliably available - for textile prints in OEKO-TEX® quality.
Denzlingen, 15.02.2023 "DTF textile printing has the potential to completely turn the industry around," knows easy-inks Managing Director Andree Bölkow. "Because regardless of whether they are made of synthetic or natural fibres, DTF motifs can withstand around 40 household washes. They are easier to produce and more environmentally friendly than prints made using the sublimation or DTG (direct-to-garment) processes. Ink and water consumption in DTF printing are comparatively low. That also helps the environment," he says happily.
So the advantages of the process are obvious. However, its enthusiastic reception in the digital printing market has led to consumables being imported into the European market from unreliable sources. This can cause numerous problems for users and their customers. "As a manufacturer of high-end inks 'Made in Germany', we have therefore decided to launch our system of ink, powder and transfer film. It complies with all European directives, and our DTF inks are even certified with the OEKO-TEX®-ECO label," explains the managing director.
Easy to use with existing equipment
The DTF products from easy inks are carefully matched to each other. This way, even newcomers to the technology can get started right away. In addition to a compatible printer, DTF printing requires a modern RIP that can place white ink as a top layer over the mirror-printed motif, as well as a transfer press. Most digital printers already have the necessary production equipment.
The water-based DTF pigment inks from easy inks GmbH in cyan, magenta, yellow, black and white are compatible with EPSON DX5 and DX print heads. They can also be used in EPSON 6 to 8 series printers, such as the popular R2000, R3000 and R4000 series models. Encapsulated resin and nanopigment as ink carrier ensure brilliant output with the easy inks GmbH DTF inks.
The DTF inks from easy inks GmbH are available in bottles of either 250 or 1,000 ml. They are certified with the OEKO-TEX®-ECO-Label and are suitable for motifs on cotton, polyester, mixed fabrics and leather.
The DTF TPU powder was specially developed for use with the high-end inks from easy inks GmbH. The quality transfer adhesive is characterised by a particularly fine granulate with grain sizes between 80 and 200 microns. Due to the low melting temperature of approx. 100° C, 15 to 20 seconds at 150° to 160° C in the transfer press are sufficient to bond it to the PET film.
The transfer adhesive is available in black or white in 0.5 or 1 kg containers. While the white universal DTF powder can be applied manually or by machine, easy inks GmbH recommends using the black powder only in a hand spreader. The black powder prevents annoying colour migration when applying DTF prints to red or yellow polyester fabric.
The DTF film from easy inks GmbH is available in rolls with a width of 30 or 60 cm and a running length of 100 metres each. It is also available in DIN A4 and A3 in cartons of 100 sheets each.
The PET film with a matt coating on one side is optimised for use with the easy inks GmbH DTF inks in "Made in Germany" quality and the easy inks DTF powder. It is therefore characterised by particularly stable running behaviour and has an antistatic effect. This means that there are no background artefacts and the motifs are sharp and bright on both light and dark textiles. Due to the short transfer time of 15 to 20 seconds at 150° to 160° C, the transfer of the motif onto the textile is particularly energy-efficient. The PET film can be disposed of by type. It can then be reprocessed in existing recycling processes.
DTF production with safety
"Our range of OEKO-TEX®-ECO certified inks as well as the consumables are tailored to the environmentally and health-conscious European market and are available in consistent quality from Denzlingen," he says.
If that's not a reason to come to Munich for the FESPA Global Print Expo from 23 to 26 May 2023 and visit easy inks gmbh in Hall B2 at Stand E42! See you in Munich!
About easy inks GmbH
For more than 20 years, easy inks GmbH from Denzlingen has been very successful as an international supplier on the market and is known for first-class quality at attractive prices. In addition to high-quality ink alternatives for all common wide-format systems, the company offers print media as well as spare parts and accessories for large-format printers, as well as tools and machines for finishing and converting.
Press contact (please do not publish):
Andree Bölkow, T: +4976 6694 46 66 or andree.boelkow@easy-inks.de