16 Mar 2022
Crown Norge showcasing new GEN2 acrylic routing tools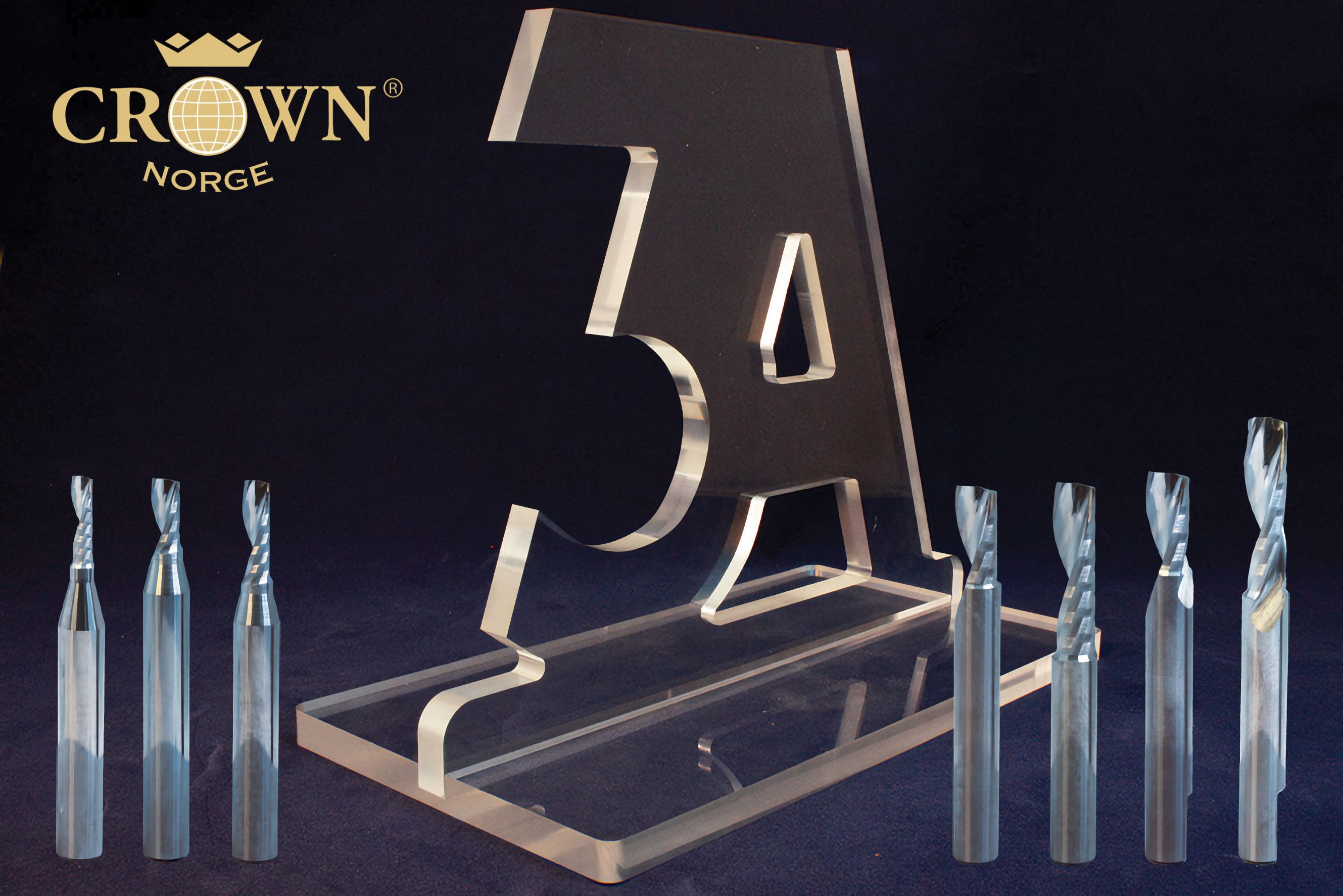 The new acrylic GEN2 tooling from Crown Norge will be on display at the Fespa global print expo for the first time. Specifically designed to cut clear acrylic in a single pass with a near polished and clear edge. These new and improved tools will fit all CNC router spindles and will give exceptional results when used in combination with a high quality CNC machine. These new tools are available in the most common dimensions
The MP SUPERIOR coated tooling range will also be on display, with new sizes now added to the range. The revolutionary coating on these tools assists with heat and friction reduction allowing them to dry rout aluminium on all CNC machine types with a routing spindle.
In addition, the MP SUPERIOR tools give extended tool life and cut quality in ACM, mineral core ACM and high pressure laminates.
On display will also be the wider range of Acrylic and Multipurpose single fluted routing tools, along with the range of ACM folding tools and engraving tools.