24 Mar 2022
Brother at FESPA 2022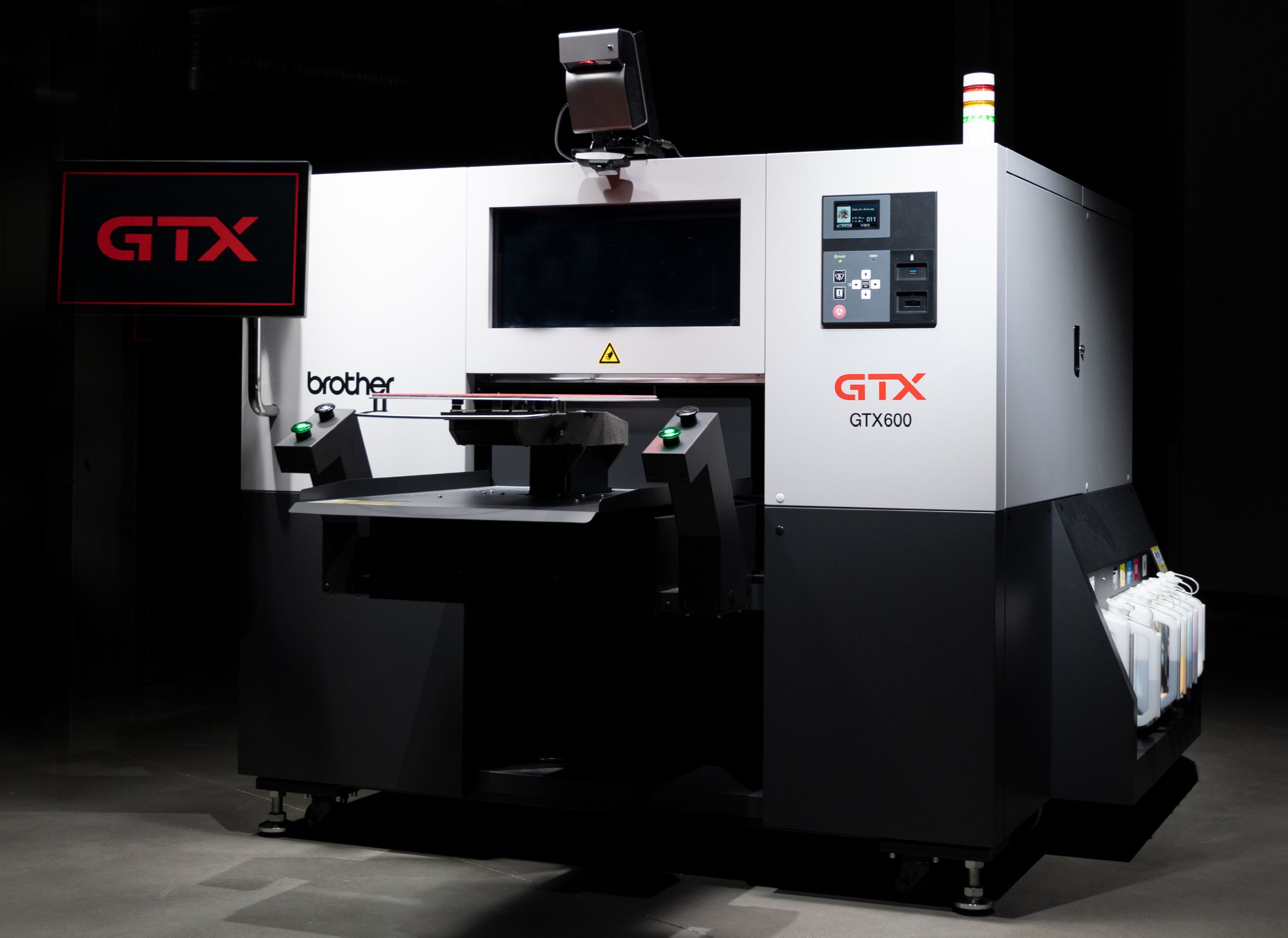 Discover the latest innovations at our booth.
The direct to garment printing sector has evolved rapidly in recent years.
We at Brother, one of the market leaders in the direct to garment business, have not been idle in any way and are ensuring that this trend continues with our new developments. Just a few months ago, we introduced our new printer, the GTX600. This new GTX series member is especially designed for mass production on an industrial level, equipped with a built-in humidifier that helps controlling the environment in the machine, 4 industrial print heads with internal cooling fans for longer continuous print operation and a possible print size up to 61 x 61cm.
These are just a few of many advantages of the GTX600 that support your mass production business. With this new model, we have expanded our GTX series by a third model to meet all the different production requirements – from unique, individual, personalized pieces made with the GTXpro via high volume output with the GTXpro BULK to mass production.
Now that direct printing on leather and polyester has become established with our GTX series printers, we have decided to add the option of DTF printing.
All you need is the so-called reversal driver, which is available free of charge from all our certified dealers. This makes our customers even more flexible and allows them to react optimally to all requirements.
In addition, we are very proud that our new software solution will be released and shown at FESPA Berlin.
Have we caught your interest and would you like to get more information? No problem, sign up for our newsletter, visit our social media channels or contact us or one of our certified dealers directly. We are sure to have the right solution for you!
Would you like to have a look at all this in real life - we'd love to! Visit us at the FESPA in Berlin. There we will present all this and much more! Come by - we are looking forward to see you!