09 May 2022
The new software solution "Myze"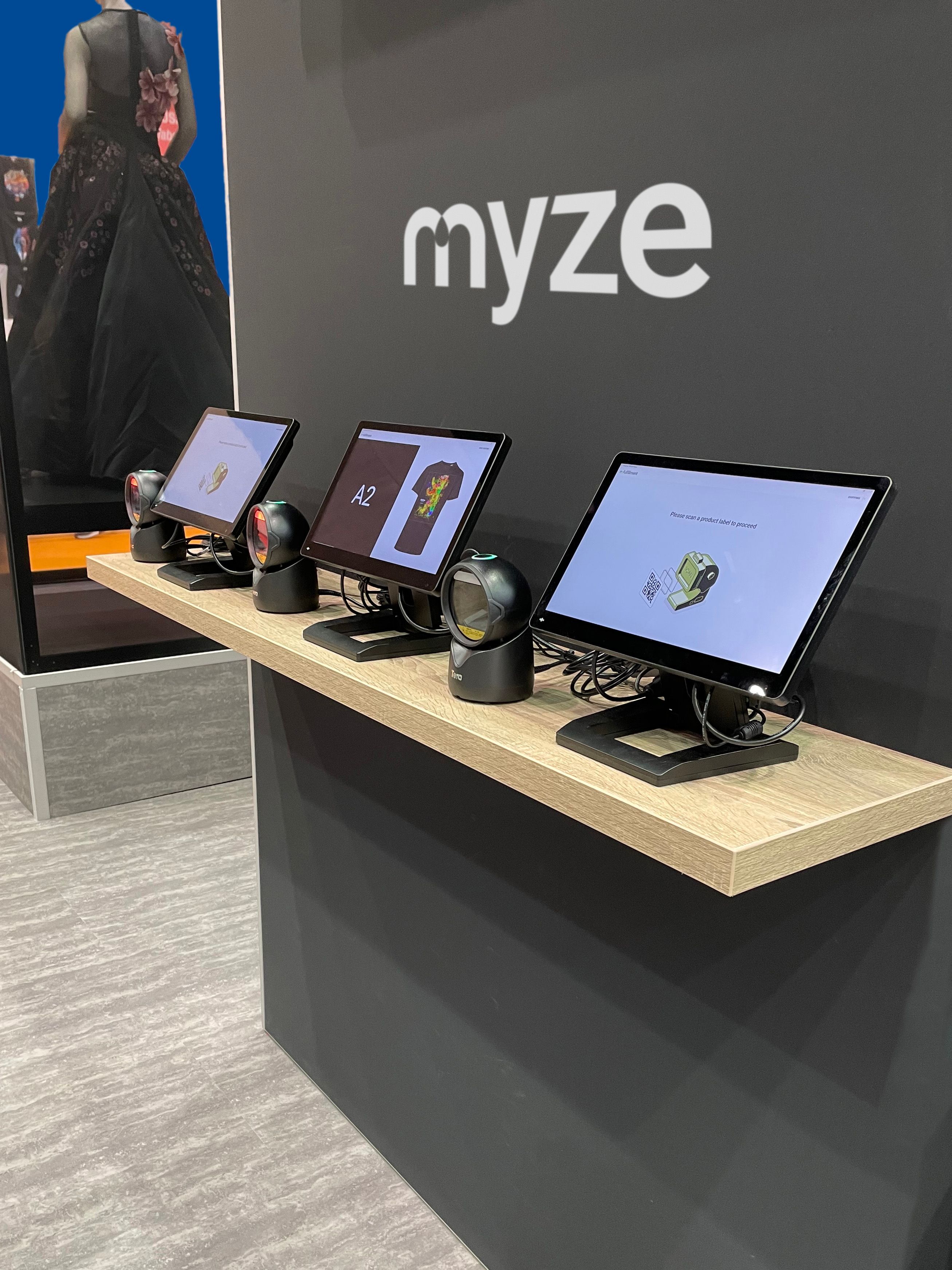 Brother EMEA introduces their new software solution for all direct to garment producers for the EMEA Region.
We are very proud that our new software solution "Myze" will be released soon.
Myze was developed in-house in Europe exclusively for the direct to garment sector by our "Digital Solutions" department, which was newly founded last year.
In cooperation with some of the mayor manufacturers from a wide range of different business sectors, we have not just created a software solution but a whole package of individual applications that cover all areas and needs of the digital print production.
Myze includes the Myze Creator, a high-end retail kiosk solution that takes care of the entire process from front end to back end, from the customer's choice of design to the finished shirt without any additional software.
The Creator is a versatile way to enhance the shopping experience and to create from a touch terminal, which can be customized, in your shop the designs your customers want in a very easy way. You want to add several touch terminals in different locations and even with different designs? That´s also no problem!
For large producers, Myze includes the Myze Fulfillment module - this all-in-one solution takes the job through their entire production - from the ordering to shipping the finished product. Easily transform your production to make it much more productive with a minimum effort. With Myze Fulfillment you cover all stations –always by QR code scans.
Have the label printed out, pick, sort, print, dry textiles, via quality control to box packing. And when the box is complete, it's ready for shipment. With our fulfillment service, it is clear which textile belongs to which order. With a simple QR label. Easy for every operator. Always.
And as if that isn't enough - with the Myze Store Conntector you can connect directly to Shopify, the world's largest eCommerce tool. Push products from Myze to Shopify, pull orders from Shopify to Myze, give order status back to Shopify, and pass tracking numbers to Shopify. This opens up almost infinite possibilities.
If you have your own solutions that are not based on Shopify, WooCommerce or Shopware, we can of course also connect them.Myze Analytics is furthermore addressed to all users of our GTX series printers.
With the Analytics tool you can easily monitor the performance of your printer(s). Which jobs are currently being processed, how many prints were made in a certain period of time, what is the utilization of the machine and its condition - with Myze Analytics you have an overview of everything important.
Concentrate on other things, let Myze work for you and get all the important performance data for your printers with Myze Analytics
Myze -a customer platform that brings everything together and simplifies daily work.
Have we caught your interest and would you like to get more information? No problem, sign up for our newsletter, visit our social media channels or contact us or one of our certified dealers directly. We are sure to have the right solution for you!
Would you like to have a look at all this in real life - we'd love to! Visit us at the FESPA in Berlin. There we will present all this and much more! Come by - we are looking forward to see you!