17 May 2022
Aqua Single Pass, the ideal solution for personalising the packaging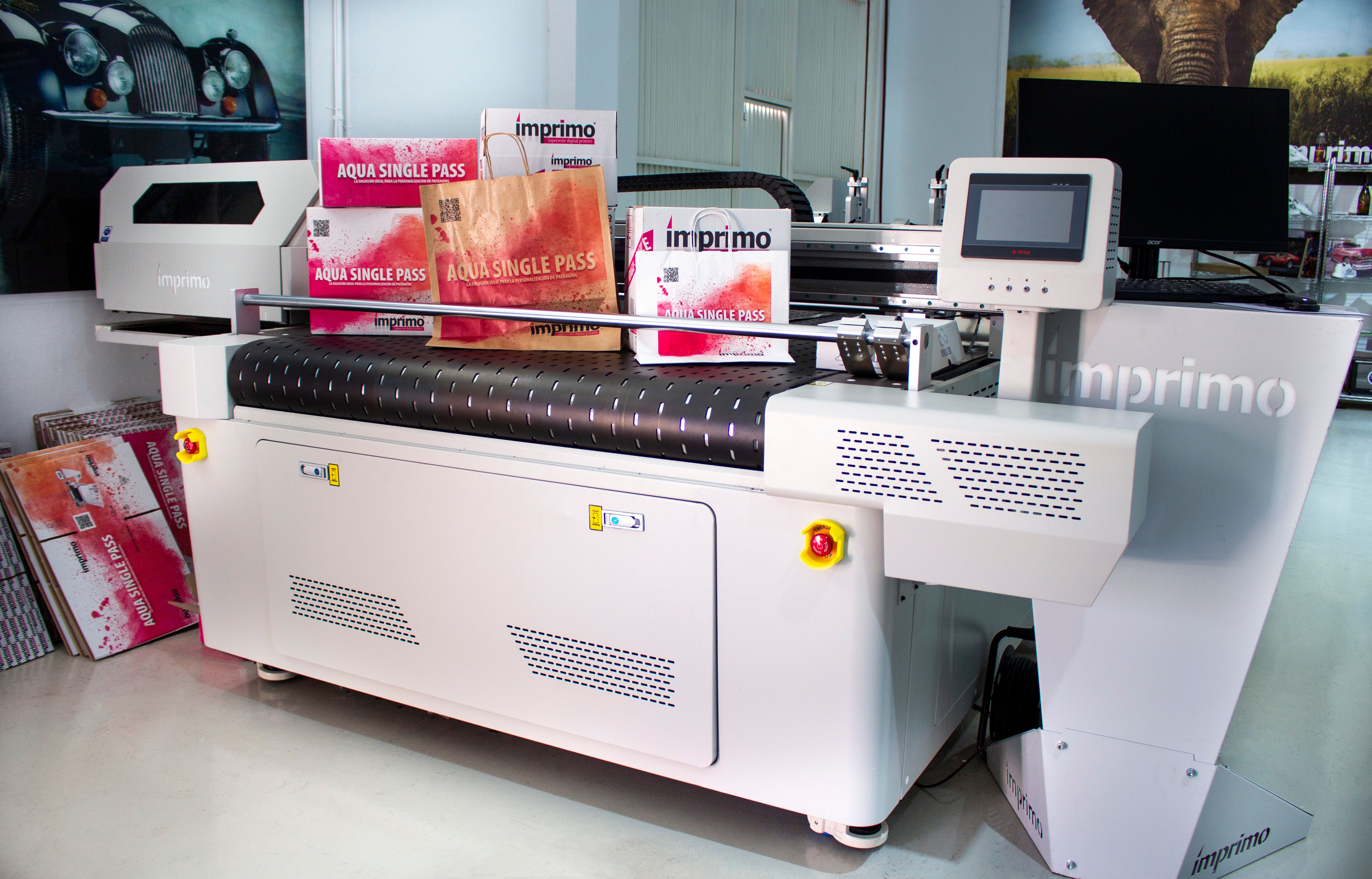 This range of printers is the ideal solution for packaging personalisation. It can be printed on any type of paper, wood and cardboard material thanks to the environmentally friendly water-based inks.
The Aqua Single Pass can be considered as a digital flexo printer that allows short runs without worrying about the number of colours and at a very economical cost.
Innovative features include low-cost, odourless, water-based, ultra-pigmented, UV and water-resistant, ultra-pigmented water-based inks. A motorised sliding head allows print positioning on pre-cut packaging.
The printers are also equipped with RIP Imprimo, a professional software developed by us to ensure colour accuracy and ease of imposition.