20 Apr 2022
aeoon Technologies - Industrial digital printing solutions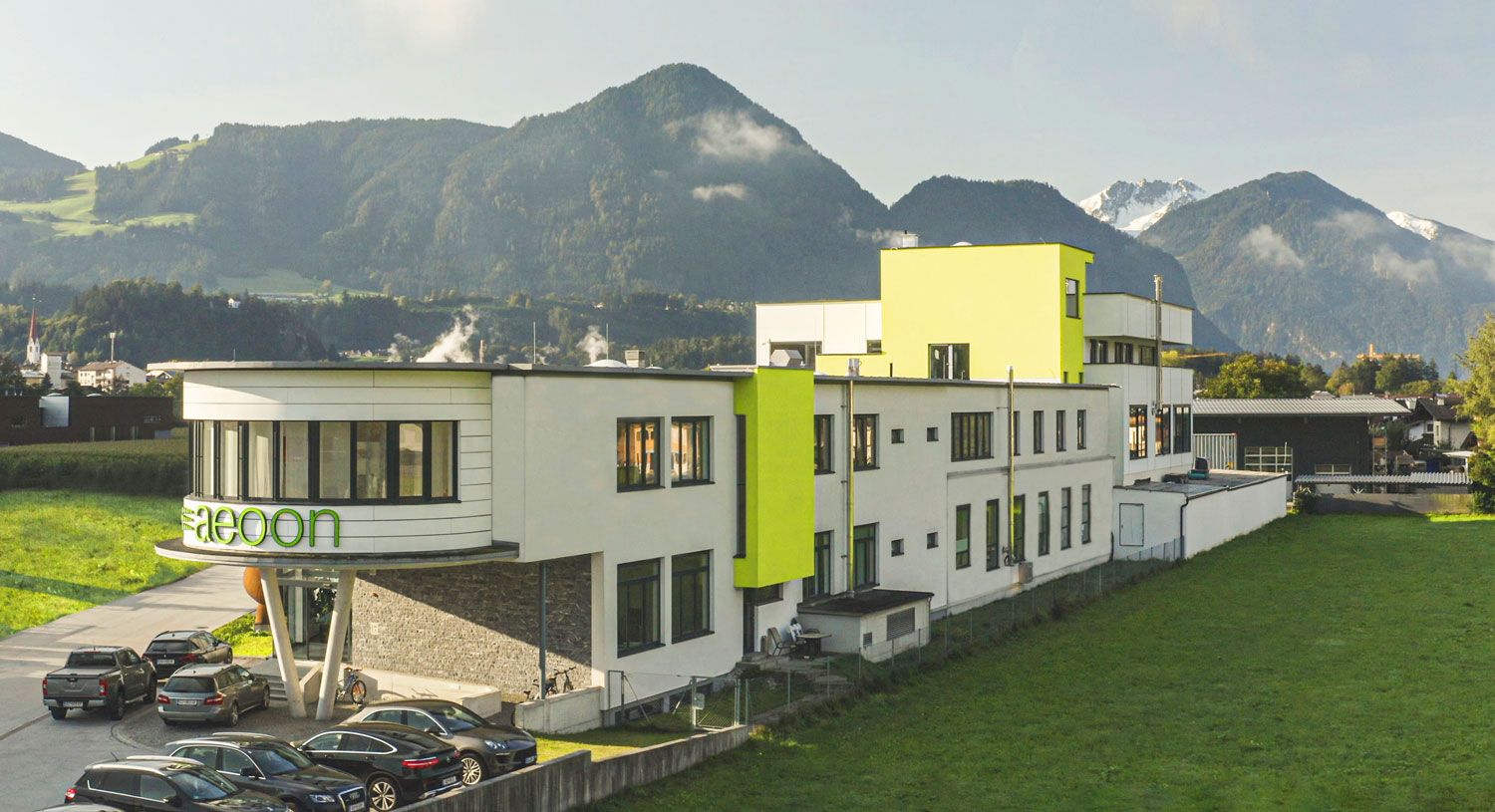 Hi! We are aeoon Technologies! We are the manufacturer of some of the fastest, most efficient, innovative and sustainable DTG printing systems in the world and we want to show you our products at the FESPA Berlin 2022.
Founded in 2011 by former screen-printing expert Angelo Schiestl, we focus all our energy on designing and manufacturing DTG printing systems that will give your business the opportunity to grow in whatever way you want it to grow. All of our printers are designed and manufactured directly at our headquarters in Kramsach, Austria and we place a lot of value in a high quality standard when it comes to the materials we use to build our machines.
With an unbelievable calculated work life of 17,5 years, our machines will be the strong foundation, on which you can build your business. And not only that – due to their modular construction, our machines grow with your business. You will be able to get the most out of an aeoon printer for years and years on hand.
Additionally, to the machines' incredible durability, we also offer our customers reliable support. Our dedicated support team will help you with any problems which may arise. You and your employees will receive intense training courses in which we will show you everything you need to know to make the most out of your aeoon machine and we are constantly working on making our support and training system even better to accommodate all of your needs. With the purchase of a machine, you are part of the worldwide aeoon Family – being part of this "family" means having a strong and experienced DTG partner by your side, who has only the best interests for your business and your success.
Being situated in the heart of the Austrian alps, naturally, sustainability means a lot to us. All of the metal parts of our machines are directly from Austria, to keep supply routes short. Our waterbased inks are Oeko-Tex certified and we are constantly trying find new ways to reduce waste and the CO2 use of our machines and improve durability.
Now, we can tell you a lot of things but nothing beats witnessing something up close! Come to our booth 27-B70 and check out first hand, what we do, who we are and what we stand for.
aeoon Technologies – DTG printing solutions for the way you work.